You already know it. But let's reiterate. Generating leads is essential for your software firm. If acquiring quality consumers is your end goal, you must generate a constant influx of hot leads.
However, driving prospects is not as simple as you may believe. In reality, it takes a great deal of skill, alongside significant time and effort.
According to statistics, 65% of companies say their main promotional issue is garnering leads and traffic. However, to counter this, there's some positive news as well.
Marketing professionals now possess a plethora of new ways to reach out to prospective consumers – with social networking platforms being given the frontline position.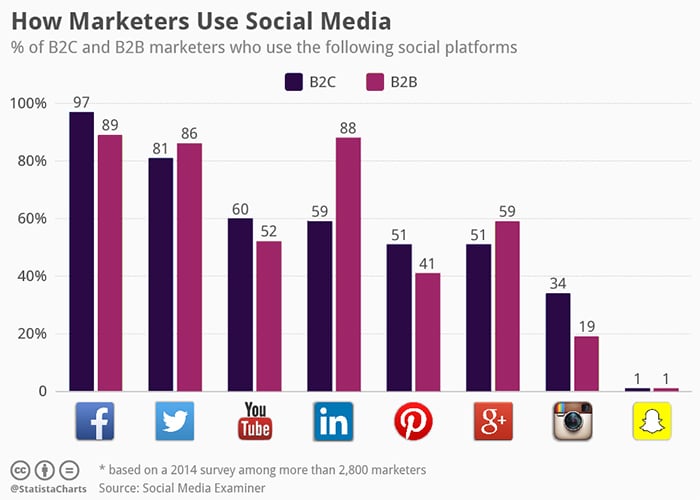 And when it comes to the best-quality, premium leads, do you know who the frontrunner is?
Well, it's LinkedIn!
In fact, LinkedIn accounts for over 80% of B2B leads generated through mainstream social networks. Yes, this professional platform holds substantial potential.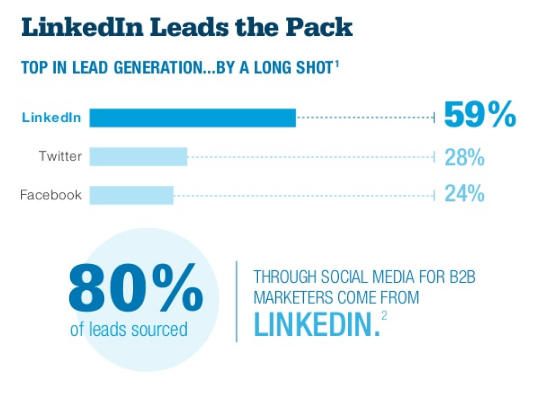 However, most companies have failed to use LinkedIn marketing tools to generate leads. Why? They invest too many resources in the related processes and see no significant returns on that investment.
Now, if your software firm falls in this category, we understand you may be frustrated. But there's nothing to worry about. We have some smart and quick software lead generation tips. Let's get started!
LinkedIn Lead Generation Strategies for Software Companies
1. Optimizing Company and Personal Profiles
The importance of having a well-optimized individual LinkedIn profile cannot be overstated, especially when connecting with people you don't know. Conversely, a poorly optimized profile can lead to poor results or even be marked as a spammer.
It's important to understand what LinkedIn users see when they connect with you, so you can improve your profile.
When you send an invitation to another user, they can view it in their notifications bar. They will see a mini preview of your name, title, and the start of any message you send. In the best case, they'll want to learn more about you, which is where you should start optimizing.
A professional headshot is ideal for your profile picture, but if that's not possible, a picture taken against a white wall with a professional outfit will suffice.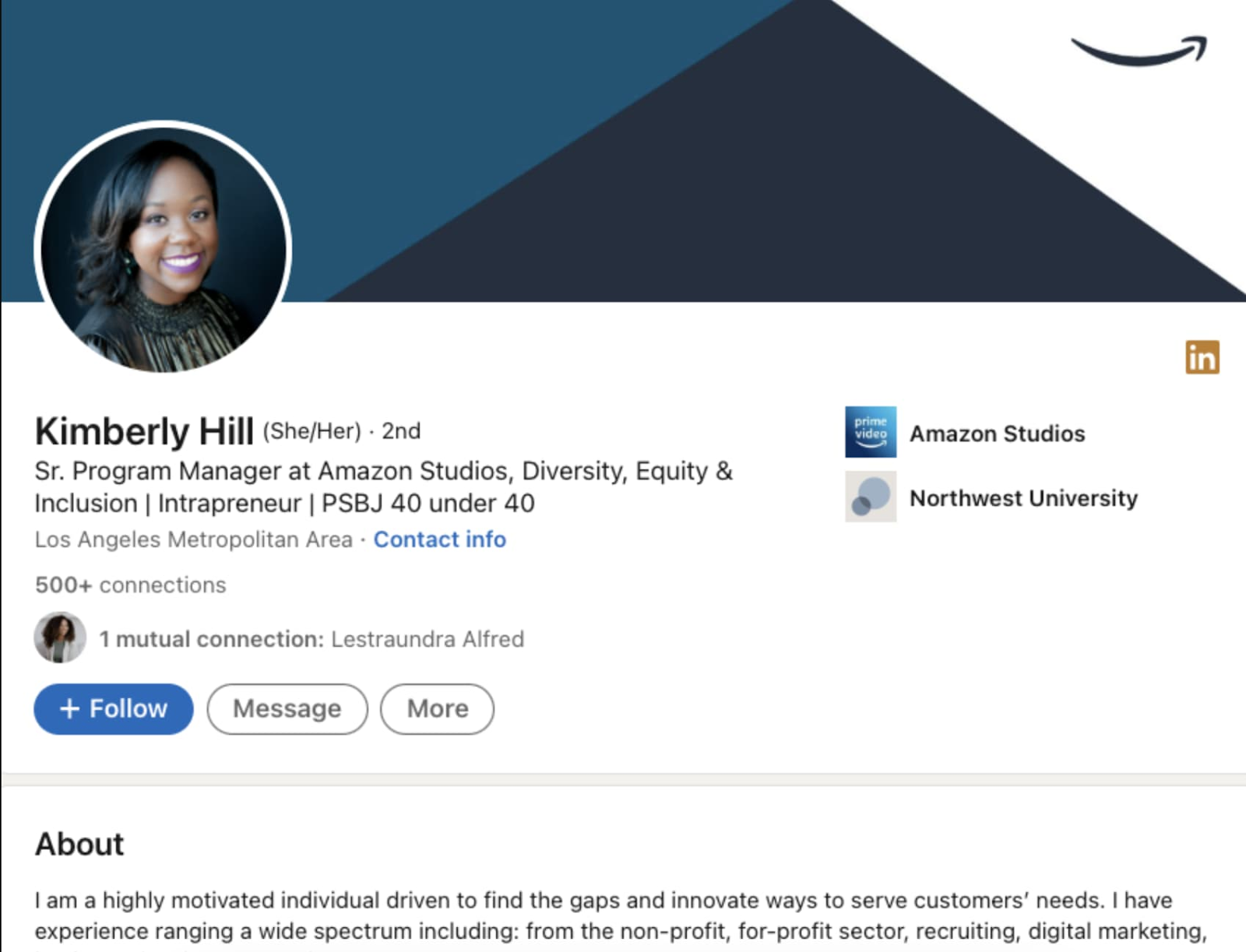 Your title, or professional headline, should include your job title(s) and any other impressive titles you hold. Again, it's essential to consider the type of people you'll connect with and tailor your title accordingly.
To round out your profile, make sure it's completely filled out, including all past jobs and accomplishments. Additionally, it's recommended to add a line indicating that you're open to connecting with new people.
Again, creating a professional company profile on LinkedIn is an essential step in building your brand and engaging with potential customers and partners.
Go to LinkedIn's Create a Company Page and select the type of company you are representing. Then, fill in the required information, including your company name, email, and password.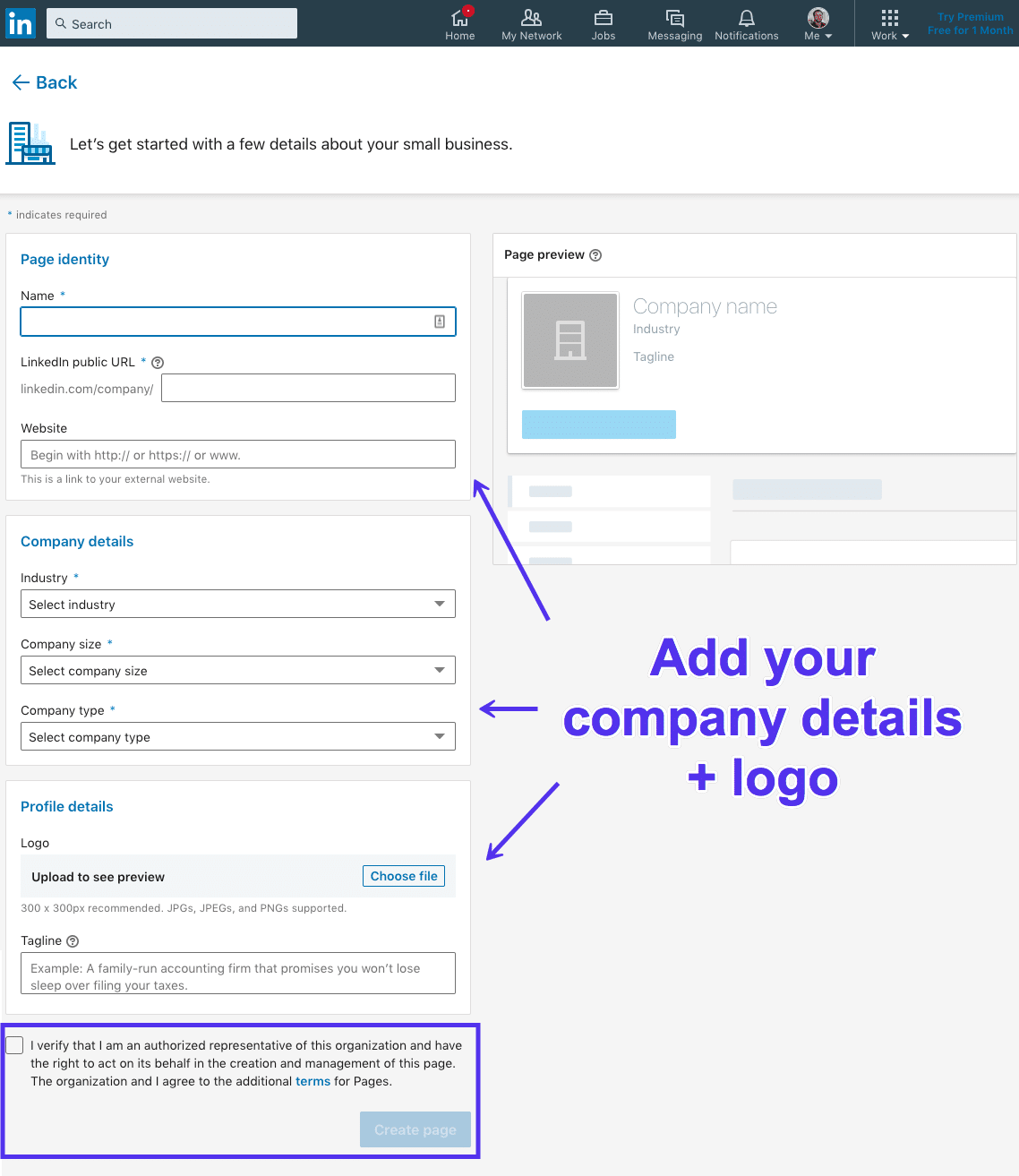 Your company profile should include a professional profile picture, a detailed company description, and relevant keywords to help people find your page. Your profile should also include your company's industry, size, location, and website.

Encourage your employees to connect with their professional networks and follow your company page. This will help increase the visibility of your company page.
Utilize LinkedIn's features, such as Showcase Pages, LinkedIn Learning, and LinkedIn Live to showcase your expertise and reach a broader audience.
2. Identifying Primary Decision-makers
When planning LinkedIn lead generation marketing for software companies, it's important to consider the entire process of selling a product or service, including lead generation, nurturing, and closing the sale. In other words, you must know what your sales cycle looks like.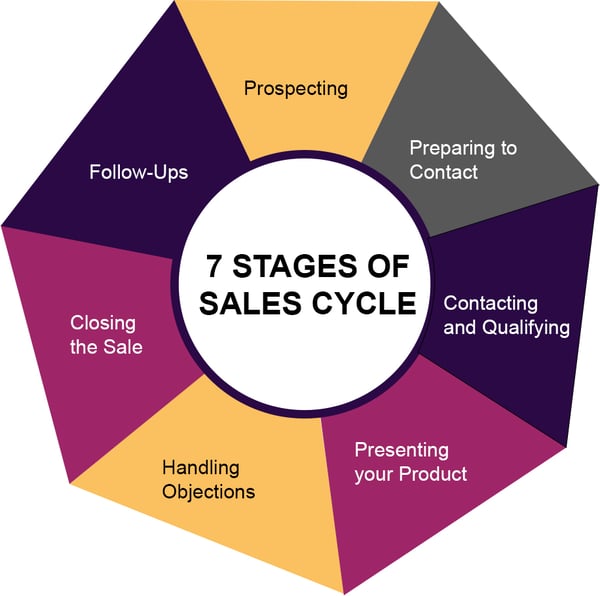 A typical sales cycle includes several stages, and one of the most effective ways to shorten it is by identifying the key decision-makers in the process.
This person is typically responsible for making the final purchasing decision, and targeting them with your efforts can be more efficient than trying to reach other stakeholders.
The decision maker can vary depending on the product or service being sold and the industry you are in. For example, in B2B sales, the decision maker may be an HR or Marketing Director, while in B2C sales, it may be the consumer.
To shorten the sales cycle effectively, tailor your efforts and messaging to the decision-makers and research the best way to reach them.
3. Retargeting Old Leads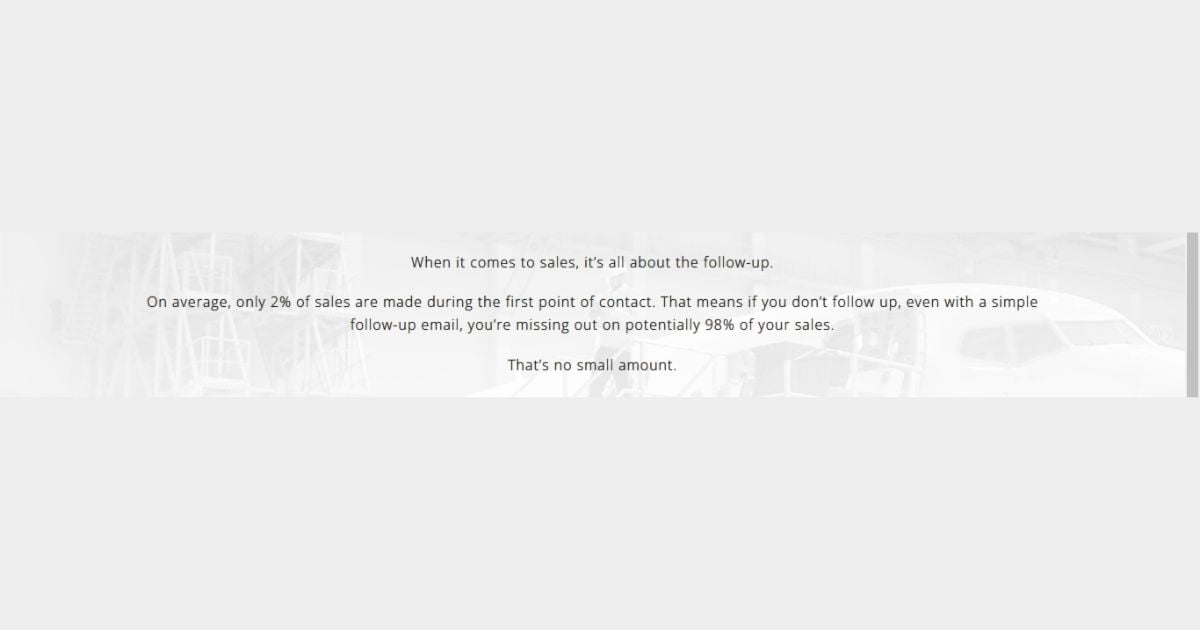 LinkedIn marketing for software companies is not just about the quantity but also the quality of leads. Many people focus on collecting leads but forget to follow up with them.
Follow-up is essential in lead generation, as research shows that 80% of sales require five follow-ups, but unfortunately, 50% of people only send one. Source
This is where the importance of follow-up comes in, as it can prevent missed opportunities and wasted effort.
To ensure that you don't miss potential customers, it's best to send a follow-up message after three days and even considers automating the process through an autoresponder series. Automating the process can save time, effort, and energy, increasing the number of qualified leads.
4. Leveraging LinkedIn Features for Lead Generation
When it comes to lead generation on LinkedIn, there are a few key features that you should definitely be taking advantage of. First, sponsored content and InMail can effectively reach a targeted audience and generate leads.
By sponsoring posts or sending personalized messages through InMail, you can increase your visibility and reach potential leads who may not have otherwise come across your content.
Another great way to generate leads on LinkedIn is by getting involved in groups and events.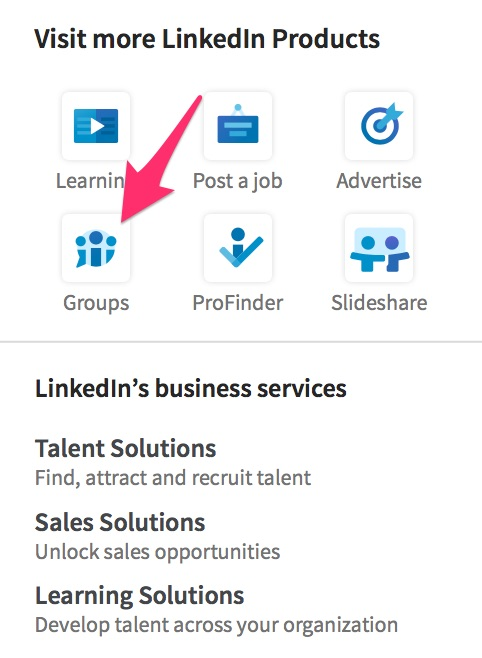 Joining relevant groups and participating in discussions can help you establish yourself as a thought leader in your industry and can also help you connect with potential leads.
Additionally, hosting or participating in events can be a great way to build relationships and generate leads in a more personal setting.
Finally, employee advocacy and LinkedIn Sales Navigator can also be powerful tools for lead generation.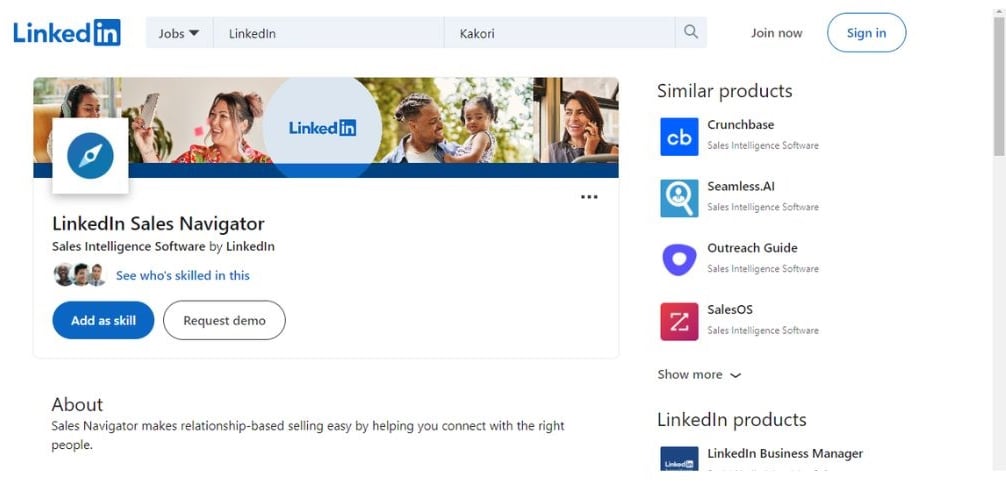 You can expand your reach and generate more leads by encouraging your employees to share your content and connect with potential leads.

Sales Navigator can also help you identify and target potential leads and provide valuable insights into your leads' behavior and engagement.
5. Measuring and Analyzing Results
Measuring and analyzing results is an important step in the lead generation process on LinkedIn. It allows you to track the success of your efforts and make adjustments as needed.
To start, you should track key lead generation metrics such as the number of leads generated, conversion rates, and the cost per lead.
This information can help you identify which software lead generation strategies are working well and which need improvement.
Next, you should analyze these metrics to identify patterns and trends. For example, your conversion rates are higher when you use a certain type of content or targeting strategy.
This insight can help you optimize your efforts and improve your overall results. Finally, it's important to adjust your marketing efforts accordingly based on the insights and data you've gathered.
This might include experimenting with different types of content, adjusting your targeting strategies, or even investing in new tools or technologies.
By continuously measuring and analyzing your results, you can optimize your lead generation efforts and achieve better results over time.
Final Word
LinkedIn is an excellent platform for lead generation. When you know how to use it effectively, you can generate high-quality leads more likely to convert into paying customers.
However, lead generation for software companies through LinkedIn can be a time-consuming task. If you don't use the right strategies to target the right people, it can take months to see results.
To avoid wasting time, it's crucial to identify the common pitfalls and use effective strategies that can help you generate leads quickly.
By using the right software lead generation tactics, you can generate more leads of a higher quality with less time investment.