Human-Centered
Growth
Most growth strategies fail because they ignore human factors. Extraordinary results don't happen by chance. They are the result of the design of the core process, people, and product.
Growth That
Lasts
Our human-centered approach to delivering sustainable growth. Revnew believes that a company's foundation is in its Core Process and Core Self. It's the driving force behind everything they do, how they do it, why they do it, and who they do it with.
We Are
Sustainable
We help clients with sustainability. With our effective marketing wireframe, we cut through the noise and chaos to make sure our clients generate revenue without burning a hole in their pockets. Without spending a fortune on paid ads, we help them hit the bottom line and make their revenue path straight. We shave their marketing spending by reducing CPA/CPL.
We Help You Rewind So You Can Focus On

Upscale Or Downscale Strategy

More Sales Closing

Invest More In Brand Awareness

More Time For Retention Strategy
Data-Driven Processes
We make every decision for our clients based on data. With this strategy, your growth becomes as predictable as our outreach activities. Numbers speak clearly to point us down the right path to meet your needs and goals.
Mulit-Channel Engagement
It can seem as if there is a new digital marketing platform or channel every week. And many businesses fall prey to chasing each shiny new object in their marketing efforts. At REVNEW, we use data and strategy to determine which channels are appropriate for your company to build your sales pipeline. We ensure your lead-gen products and services show up in the right places and at the right time.
Strategic Platforms
We are strategic and intentional in the platforms we use to generate sales leads for our clients. The tools we utilize deliver the right message, ask targeted qualifying questions, and effectively engage your leads for a reliable, successful outcome.
Technological Mastery
We're experts with all the current sales tools, so you don't have to be! The REVNEW team leverages many cutting-edge tech platforms for tasks like lead scoring, market research, appointment setting, and project management. You can take these tasks off your team's plate, allowing your people to do more outreach and follow-up.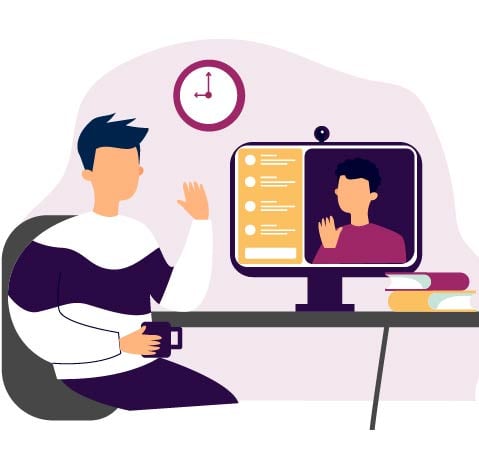 We Reduce Carbon Footprint
We hire remote employees and have a hybrid model in place apart from the onsite facility. It saves their time and energy while saving mother earth and its environment.