Salesforce is a powerful customer relationship management (CRM) platform that helps businesses of all sizes manage their sales, customer service, and marketing efforts.
The platform is highly customizable and can be tailored to fit the unique needs of any organization.
However, implementing Salesforce can be a significant investment, and it's important to understand the costs involved before starting the process.
In this blog post, we'll discuss the factors that affect the cost of Salesforce implementation, provide a cost breakdown, and offer tips for managing costs.
What Are Salesforce Implementation Services?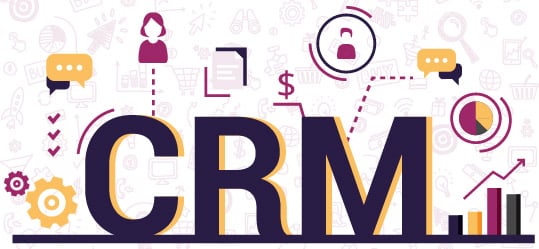 Salesforce implementation services refer to the process of setting up, configuring, and deploying Salesforce for an organization. These services typically include the following steps:
Discovery and Analysis: This phase involves understanding the organization's specific business needs and goals, as well as analyzing their current systems and processes. This information is used to create a detailed plan for the Salesforce implementation.
Design and Configuration: During this phase, the Salesforce platform is configured to meet the organization's specific requirements. This includes customizing the layout and fields, setting up workflows, and integrating Salesforce with other systems.
Data Migration: This phase involves moving data from the organization's current systems into Salesforce. This can include customer data, product information, and historical sales data.
Testing and Training: Once the configuration and data migration are complete, the system is tested to ensure that it is functioning properly. Additionally, users are trained on how to use Salesforce effectively.
Deployment and Support: After testing and training are complete, Salesforce is deployed to the organization's users. Ongoing support and maintenance are also provided to ensure that the system continues to function effectively.
Salesforce partners can provide Salesforce implementation services, consulting firms or in-house teams with the required knowledge and expertise. These services can be customized based on an organization's specific needs and can be provided on a project or ongoing basis.
Is it Easy to Implement Salesforce?
Implementing Salesforce can be a complex process, as it involves setting up and configuring the platform to meet an organization's specific needs and migrating data from existing systems.
The difficulty level of the implementation process‌ can vary depending on several factors, including the organization's size and complexity, the amount of customization and integration required, and the level of expertise required of the implementation team.
How Much Does Salesforce Cost for SMEs to Large Businesses?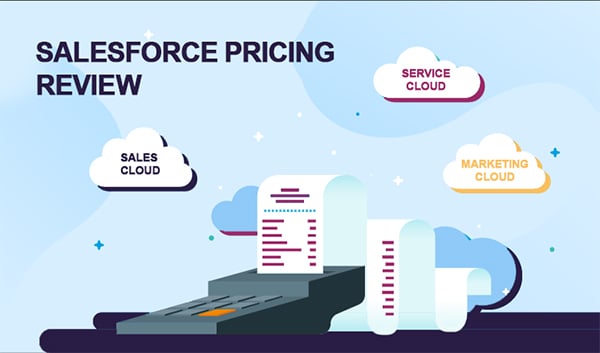 For small to medium-sized businesses, Salesforce implementation, can be relatively straightforward, especially if they are using the platform's standard features and functionality and clearly understand their business needs and processes.
These companies can use Salesforce's pre-configured templates, which can reduce the amount of customization and configuration required.
On the other hand, large enterprises or organizations with complex processes may find the implementation process more challenging.
These organizations may require significant customization and integration with other systems, which can add to the complexity of the implementation process. They may have large amounts of data to migrate, which can also be challenging.
If your question is – "Is Salesforce affordable for small businesses?" – the answer varies. Salesforce pricing for small and large organizations depends on having a clear plan, and a dedicated team with the necessary knowledge and expertise can make the implementation process smoother.
Additionally, Salesforce provides a wide range of resources, such as documentation, tutorials, and a community forum, to help with the implementation process.
How Much Does Salesforce Implementation Cost? A Breakdown of the Primary Pricing Elements
First, let's take a look at the factors that affect the cost of Salesforce implementation.
Users
The number of users is a major factor, as the more users you have, the more expensive the licensing costs will be.
Personalization
Customization and configuration needs also play a role in the cost of implementation. Integrating Salesforce with other systems, such as accounting software or marketing automation tools, can add to the cost.
Training and Support
Training and support requirements are also a consideration, as you'll need to ensure that your team is properly trained on how to use Salesforce and that you have access to support when needed.
Additionally, if you plan on using add-ons or third-party apps, that can add to the overall cost of implementation.
Licensing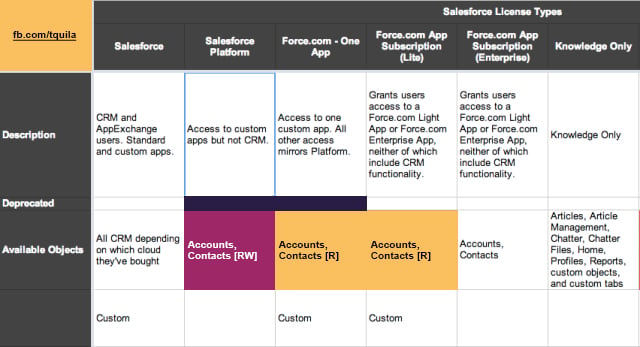 Licensing costs will vary depending on the number of users and your edition of Salesforce.
Consultation
Implementation and consulting fees are other costs to consider. These fees will cover setting up and configuring Salesforce to meet your specific needs.
Maintenance
Finally, ongoing maintenance and subscription costs will cover the cost of keeping Salesforce up-to-date and maintaining access to support and upgrades.
What Is the Average Cost of a Salesforce Implementation?
The typical cost of Salesforce implementation varies depending on the specific products and services you need and the scale of your business.
For standard sales and customer service plans, pricing starts at $25 per user per month. However, the cost can be over $15,000 per month for more advanced features and marketing platforms.
Salesforce offers a range of products, each with its pricing structure. Therefore it is often necessary to request a quote from the company. To give you an idea, let's check out the basic pricing for Salesforce's Sales CRM in the following table:
Additionally, you can also try out the Salesforce implementation cost calculator – a snapshot of which is given below:
How Much Does It Cost to Customize Salesforce?
The cost of customizing Salesforce can vary depending on the specific customization needs of your organization.
Some customizations, such as adding new fields or creating custom objects, can be done relatively easily using Salesforce's built-in customization tools and do not require significant development expertise.
However, more complex customizations, such as integrating Salesforce with other systems, creating custom reports and dashboards, or building custom apps, can be more costly.
The cost of customizing Salesforce can be broken down into several components:
Consulting and Implementation Services: These services typically involve working with a Salesforce partner or consulting firm to understand your organization's specific needs and goals and to develop a customized plan.
These services can range from a few thousand dollars for basic customization to tens of thousands of dollars for more complex projects.
Development and Programming Costs: If you need to create custom apps or integrate Salesforce with other systems, you'll need to hire a developer or a team of developers.
The cost of development services can vary depending on the complexity of the project and the hourly rate of the developer.
Licensing and Subscription Costs: Some customizations may require the purchase of additional licenses or subscriptions, such as Salesforce's AppExchange apps. These costs will depend on the specific app and the number of licenses you need.
It's important to note that the cost of customizing Salesforce can vary widely depending on your organization's specific customization needs. The best way to get an accurate estimate is to consult with Salesforce partners or consulting firms with experience in your industry.
How Much Do Salesforce Consultants Cost?
As we mentioned above, the best way to get an accurate cost estimate is to consult with experienced Salesforce partners or consulting firms. However, how much agencies charge for Salesforce implementation?
Well, the cost of hiring Salesforce freelancers can vary based on their standard hourly rate, the duration of the project, and the number of hours per week. For longer projects, freelancers may be willing to offer a lower hourly rate.
The average hourly rate of Salesforce freelancers in the United States are as follows:
Salesforce Administrator - $85 - $115 per hour
Salesforce Developer - $90 - $140 per hour
Salesforce Technical Architect - $160 - $185 per hour
Salesforce Solution Architect - $130 - $160 per hour
Pardot Consultant - $90 - $120 per hour
Marketing Cloud Developer - $100 - $145 per hour
Another option is to hire Salesforce consulting companies, which can charge between $80 and $250 per hour. They charge a higher rate as it is a blended rate of the team working on your project, and they have received an approval stamp from Salesforce.
Some tasks may require the expertise of more than one person. Hence many organizations prefer to hire Salesforce Implementation partners.
How Can You Manage Salesforce Implementation Costs?
So, how can you manage the costs of Salesforce implementation? The first step is to identify your specific business needs and goals. This will help you prioritize your needed features and functionality and avoid unnecessary costs.
Leveraging Salesforce's native capabilities can also help you save money, as you may avoid the cost of third-party apps or add-ons.
Utilizing the Salesforce community and resources is also a great way to manage costs, as you can learn from others who have implemented Salesforce and avoid costly mistakes.
Finally, consider a phased approach to implementation, which can help you manage costs by focusing on the most critical features and functionality.
Conclusion
Salesforce implementation cost is determined by a variety of factors related to technology, support, and resources.
This can be unpredictable when it comes to estimating costs with every customer — the size of the company, the number of employees being migrated, the amount of customization required to align with your processes and brand, etc. are all important factors.
We can evaluate some of these elements before engaging in the program, and others discovered as we work together.
As much as we wish it were, close to $800,000 is not the average cost of a Salesforce implementation. Perhaps that is a ballpark figure for larger companies, but by and large most companies will see a final number that's significantly lower than that.
In fact, depending on the size of your company and your requirements, you could look at just a few thousand dollars in costs. Contact us for a no-cost strategy call about how you can cut the cost of Salesforce implementation and yet use it effectively.