Today's competitive B2B landscape is a fishpond filled with opportunities. Creating a buzz about your business is essential to catch the eye of all potential buyers swarming in the water.

What you need is a robust demand generation strategy that leaves potential buyers with a lingering, warm, and positive impression about your company, making them more likely to trust your offerings (and purchase them) to meet their requirements.

After all - demand generation reduces potential bottlenecks when serving prospects, shapes your operations to boost customer satisfaction, and reduces organizational costs and waste because you have greater clarity about how you want to close sales.

Thanks to its numerous benefits, demand generation may seem straightforward. However, it really is not. All you need to do is drive brand awareness, and customers will start flocking in. Wrong! That is just the tip of the iceberg in demand generation.

There are different demand generation frameworks available to map the customer journey and inform and nurture leads effectively, one of them being a B2B demand generation funnel.

So, what is this 'funnel' exactly?

It is a template that prospects follow as they go through the different stages in their journey, including:

Build awareness
Create demand
Identify intent
Capture demand
Convert and sell
Every stage of the B2B demand generation funnel provides your prospects with essential information and experience they need to move forward and make a purchase. The funnel must have touchpoints and micro-conversions to drive demand generation more frictionless.
How is a B2B demand generation funnel different from a marketing funnel?
A marketing funnel is a model that demonstrates the way a potential buyer goes from becoming aware of a product or service to purchasing it. Companies typically use such funnels to educate buyers at scale, so they know what they need.
On the other hand, demand generation is about highlighting a fundamental problem or challenge with the status quo, presenting a solution, and helping them realize they need a product or service to alleviate that pain point.
Can these two concepts be used interchangeably?
Absolutely not!
With a demand generation strategy guide, you focus on activities that educate your target audience about your product or service. Your goal is to showcase how your offering can solve a pain point.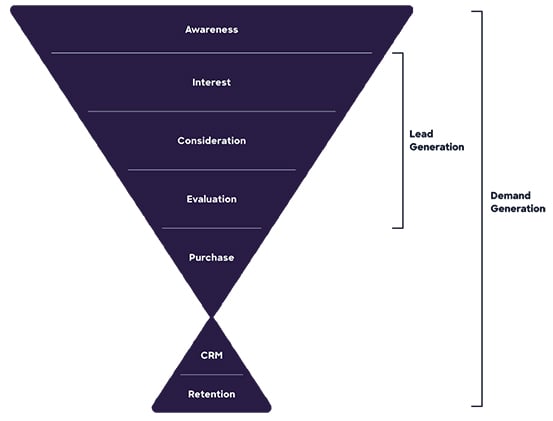 Demand generation is applied to the top, middle, and bottom of the funnel and even comes in handy in customer retention.
In contrast, a lead generation strategy typically targets a specific profile among your prospects. It enables you to focus on an audience (or qualified leads) that have previously shown interest in your offering and are more likely to consider purchasing it.
How to create your B2B demand generation funnel
The funnel should cover everything - from the first impression to signing on the dotted line. Here are three steps to take to create a funnel that gives you the results you desire:
1. Demand creation
Demand creation is an integrated B2B marketing approach that focuses on driving awareness and creating interest among the target audience about your business and its product or service by first identifying the common pain points of your ideal customers.
In a nutshell, demand creation is pursuing your audience to create brand awareness and a desire to buy something. Unfortunately, many businesses struggle to create content that is both relevant and of high quality.
With extensive content production on platforms such as YouTube and Instagram, it becomes more important to carefully consider the message and how it will be received by their audience. That is where persuasive marketing comes in handy with Jonah Berger's six key "STEPPS".
Social currency:

Creating content that makes people feel special or increases their social standing when they share it

Triggers:

Defining and building triggers that link a brand to certain thoughts or ideas in the minds of consumers

Emotion:

Using emotion to drive sharing, such as through funny memes or messages that touch the audience

Public:

Making content easily and publicly available, so it can be easily shared and exposed to a larger audience

Practical value:

Providing useful, relevant, and concise information that people will want to share

Stories:

Using storytelling to bring a brand to life and create memorable content, as long as the brand is an integral part of the story
To effectively engage with your target audience, it is important to stimulate conversation and track and comprehend what people are saying.
Steps to take for demand creation
From blog posts and press coverage to webinars and reports, you can leverage numerous marketing channels to create demand for your offering by explaining the problem it solves - without being too 'salesy.' But before you do that, here is what you need to do:
1. Set your goals and objectives
What is it that you want to achieve with your demand generation strategy?
Are you trying to increase your sales leads?
Are you focused on selling a particular product?
Do you want to enhance your customer lifetime values?
Your content creation depends on what you want to accomplish.
Therefore, start applying 'reverse engineering' - start from the end goal and work backward to build a strategy dedicated to achieving it, incorporating effective B2B demand generation practices. Once you have set your goals, consider which metrics or indicators will prove success or failure. For example: Once you have set your goals, consider which metrics or indicators will prove success or failure. For example:
To grow the company's sales, focus on the "number of sales made within a specific timeframe."
To raise product awareness, consider gaining a "certain number of potential sales inquiries" and "increasing the sales conversion rate."
2. Identify the right audience
Gather the data you need to build an Ideal Customer Profile (ICP) and connect with your target audience. An ICP is a detailed description of a company's most valuable customers. It includes both firmographic characteristics (such as industry, location, and revenue) and behavioral traits (such as purchasing patterns and customer satisfaction levels).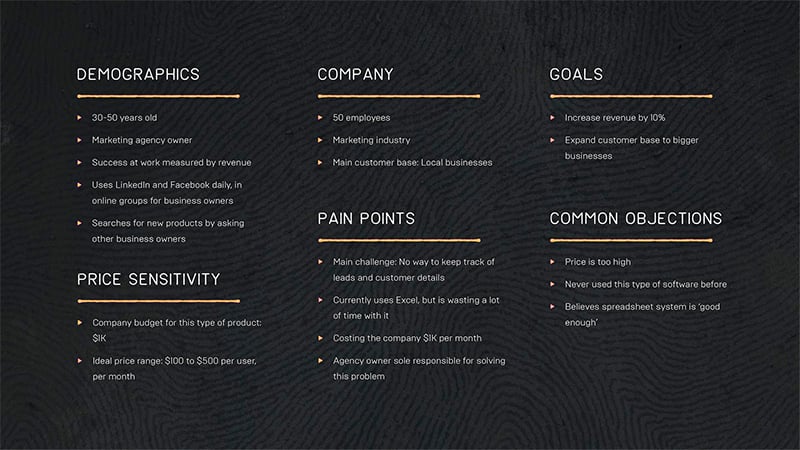 By creating an ICP, sales and marketing teams can develop targeted strategies for converting these top buyers. To create an ICP, start by collecting data on your current customer base and looking for common characteristics. Then, identify your best customers using metrics such as net promoter score, annual contract value, and customer health score.
Next, go deeper by considering factors such as customer lifetime value, referrals, product/service usage, customer advocacy, and prominent brand associations. Once you have identified the key characteristics of your ideal customers, use this information to prioritize and implement strategies for targeting and converting similar prospects.
3. Create compelling content to support your goals
The best demand generation strategies invest heavily in quality content. This is where the most significant part of your budget also goes. Develop content that addresses your ICP's needs and pain points.
At the top of the funnel, there should be light thought leadership content that drives desire, shows a need, and elevates brand awareness. In the middle of the funnel, educate your prospects about their problems and help them solve them with eBooks, buying guides, and in-house research reports.
At the bottom of the funnel, push out company-specific information, such as free trials, case studies, and third-party reviews. Experiment with different formats, such as videos, infographics, and interactive tools (e.g. calculators).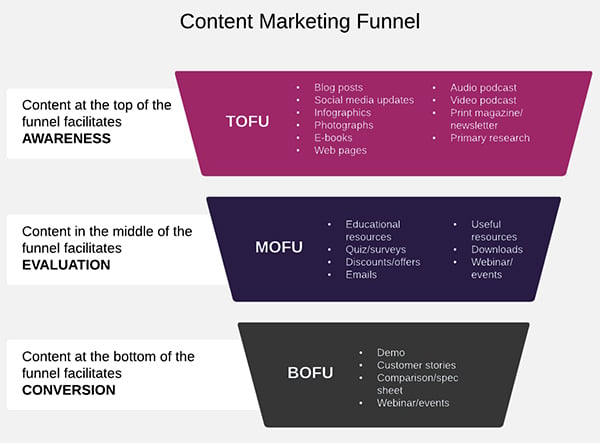 Your content should be able to persuade via storytelling, social proof, information gap theory, empathy, and trust building. For example, testimonials work largely well at every stage of the customer journey but can be instrumental when the target audience has learned about your business.
Before they even do further research, they know you have customers that have said nice things about you. This instantly provides trust. While your customers are free to write what they want on sites such as G2 and TrustPilot, you can approach customers for testimonials personally to maintain some control over the content.
You can ask them to answer specific questions about how your product or service has benefited them. You can use these reviews on your website, blogs, landing pages, social media, and other demand generation channels to inform your target audience about a problem and its subsequent solution.
II. Demand capture
OK, you have created demand. Brilliant! Now what? It is time to capture that demand so that you can turn it into sales.
Steps to take for demand capture
Demand capture is less about generalized brand awareness and more about capitalizing on converting an audience already searching for or aware about the solutions you offer. So, how do you capture demand? By following these steps:
1. Choose the right channels and tactics
Because you are not creating new demand at this stage but simply reaching out to existing demand, you must consider the most effective channels for reaching your target audience. For instance, if you need a new pair of shoes and you are already familiar with Nike. You type "Grey Nike sneakers" into Google and find an array of ads in search.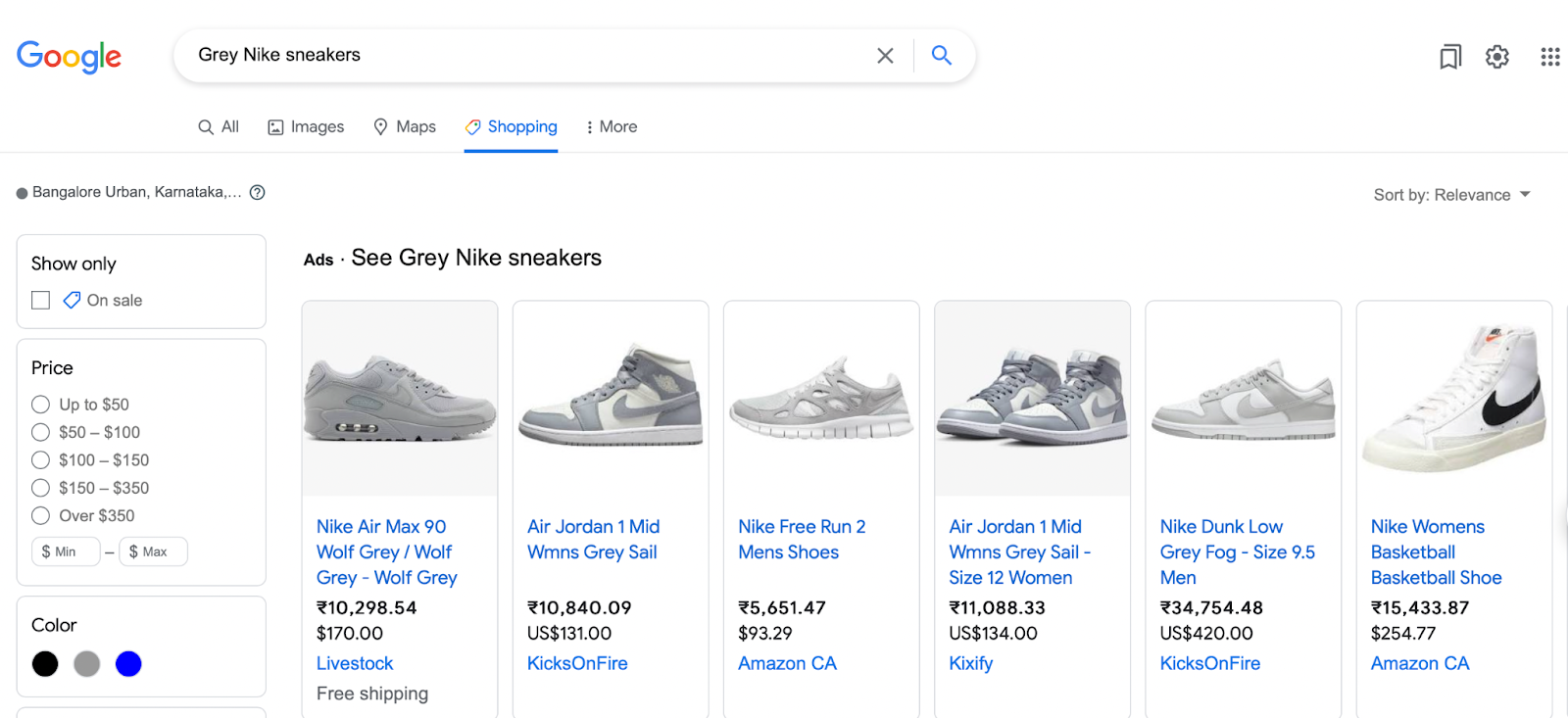 You click on one of the ads and purchase the shoes. The ad you clicked did not generate the demand but captured it. Depending on your industry vertical, paid ads for demand capture ads can be a practical option. Similarly, email remains to be one of the best ways to connect with potential buyers, especially among young adults in the 18-29 age bracket.
2. Implement funnel tracking and analysis
The modern B2B world relies heavily on data; therefore, it is vital to carefully monitor metrics that help in efficient demand generation and better demand capture. Here are the top metrics you could potentially analyze:
Total new contacts: How many new contacts have you been able to acquire through various channels?
Cost-per-click (CPC): What have you spent for every single click users have on your ads?
Marketing cycle length: What is the average amount of time between your first contact with a potential buyer and their purchase or whatever counts as a conversion for you?
Landing page performance: How influential are your landing pages? Click-throughs, number of downloads, sessions, and bounce rates are popular KPIs to track.
Analyze the data fetched from these metrics to identify areas for improvement and optimize your demand generation strategy.
3. Continuously test and refine your funnel


If you want your demand generation strategy to help you reach and convert high-quality leads, you must be proactive, not reactive throughout.
How?
Optimize the content that is doing well. Test new content variants you need clarification on, tweak the campaign copy, design new creatives, and do A/B testing.
Monitor the metrics, as discussed in the previous point, and gain qualitative feedback from your sales and marketing team to remove any friction they may have encountered personally.
Give your campaign every opportunity to create demand without starting from scratch. Make adjustments based on the results of your tests to improve the effectiveness of your B2B demand generation funnel.
III. Demand management
Demand management involves managing prospects who have shown interest in your product or service and the demand of your existing customer base. It is often regarded as a "planning methodology" and businesses apply it to enable a tighter coordination of strategy, marketing and sales efforts, and customer requirements.
Steps to take for demand management
Come to think of it: your data is spread across several different departments and functions. When data systems do not talk to each other or track prospect activity in the same way, it can be impossible to interpret each customer's bread crumbs for valuable insight.
In another scenario, the data in front of you could be limited to essential information, making effective customization challenging. To put it plainly, to provide your target audience with what they need and when they need it, you must do so in a way that is efficient and profitable for your business. That is where technology enters the picture.
1. Set up project management tools
Demand management is cross-collaborative. For it to be effective, you must have processes in place that actively promote this kind of coordination. Project management software like Trello, Asana, and Basecamp can help coordinate your work across teams and departments and organize your demand management tasks and processes.
2. Use an efficient CRM to have data on your fingertips
CRM stands for "Customer Relationship Management." You must be aware that it helps manage, track, and organize your relationships with prospects and customers in a rather unified manner.
You can store critical data, such as how long a customer has been with you, user behavior, where prospects are in the B2B demand generation funnel, and notes on interactions you have had with them so far.
In addition, automate sales tracking and reporting via the CRM so you spend less time on menial tasks (like drip campaigns) and can quickly collect data on past and current demand.
You can also review your past performance and plan strategically for the future. Use automated sales reports in the CRM software to identify key trends and get an idea of what to expect from future sales cycle performance.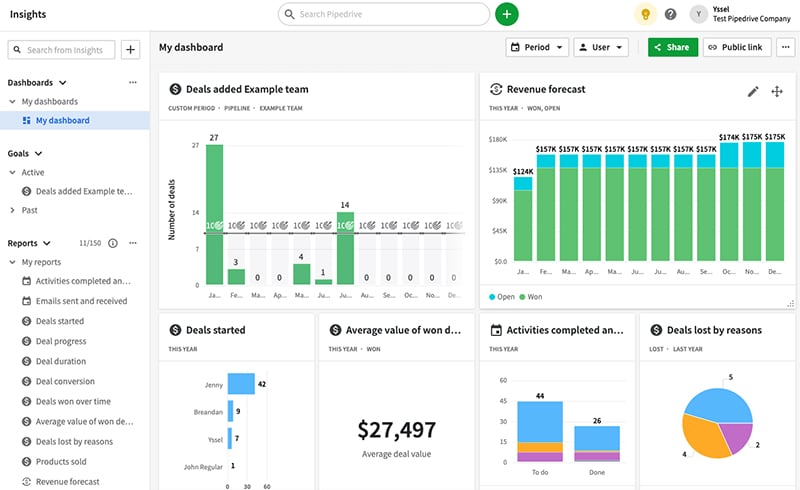 Salesforce, HubSpot, Pipedrive, and Monday Sales CRM are popular tools used by businesses of all sizes.
Use Revnew for your demand generation initiatives
A b2b demand generation strategy is only as successful as its outcomes. Understanding what worked, what did not, and where to improve is vital to level up demand generation over time. Moreover, the B2B demand generation funnel is not a plug n' play solution.
It depends on your industry niche and target audience. It has to be fully personalized and continually tweaked based on how the campaign proceeds. Thankfully, when you have experts like us, you do not have to worry about getting started with the demand generation campaign.
As a trustworthy demand generation agency for B2B companies, we set the goals you want to achieve via demand generation and create supporting content that will compel your target audience to act. We also streamline your operations by managing leads at every touchpoint through CRMs.
Revnew utilizes various channels like landing pages, whitepapers, and email for every stage of the funnel to capture demand and push prospects further down the funnel. So, what are you waiting for? Control your B2B demand generation funnel with Revnew — from click to close. Please get in touch by filling out the contact form.