Salesforce's Sales Cloud is a comprehensive sales management platform that helps businesses manage leads, close deals, and drive growth.
The platform hosts all data in the cloud, making it accessible from anywhere in the world, and provides a complete overview of the sales process for better strategic insight.
Sales Cloud is a popular first step for businesses looking to get started with Salesforce. The platform offers innovative sales management features, but it is important to know how to implement them properly.
In this article, we will explain what Sales Cloud is, how to determine if your business needs it, and guide you through the implementation process.
By following this guide, you will discover new ways to increase revenue and productivity.
What Is Salesforce Sales Cloud?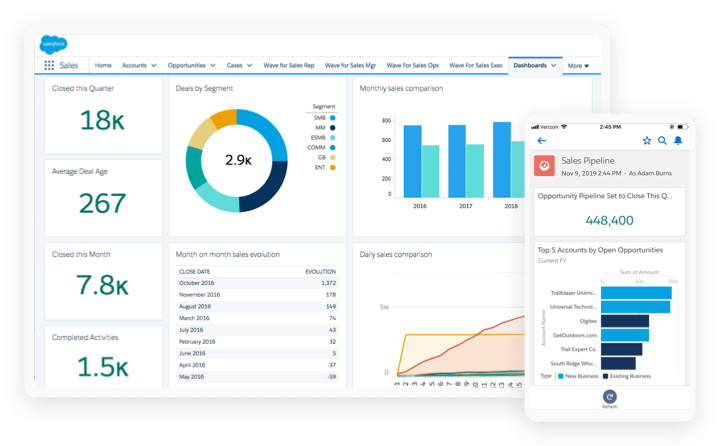 Sales Cloud is the world's leading sales platform and a major contributor to Salesforce's revenue.
Launched in 2006, it has been helping businesses streamline their sales process for over 15 years.
The software provides powerful tools for sales personnel to interact with clients and close deals effectively.
It also offers innovative features such as automation and smart customer management to simplify the sales process and uncover new revenue streams.
Sales Cloud integrates seamlessly with other Salesforce packages, allowing businesses to have a comprehensive history of customer interactions across their marketing, sales and customer support services.
Additionally, Sales Cloud is fully customizable and can integrate with a wide range of apps and data sources to meet the specific needs of the business.
What Are the Key Benefits of Implementing Sales Cloud Using Salesforce?
Sales Cloud offers businesses a more efficient way to coordinate their sales efforts and gain crucial strategic visibility to improve their operations.
Manual data entry and updating can be time-consuming and prone to errors, leading to inefficiencies in inventory forecasting and financial reporting.
Sales Cloud automates these tasks and provides accurate data, allowing sales staff to focus on more complex and productive tasks.
Given its benefits, many businesses find that they can't afford to have Sales Cloud.
How Do I Implement Sales Cloud in Salesforce?
How does Salesforce implementation work? When implementing Sales Cloud in your organization, it's important to consider a few key factors.
Firstly, it's crucial to know what features come out of the box with Salesforce and what will need to be customized to fit your specific needs.
Additionally, it's essential to identify which parts of your business can be automated and which workflows need to be implemented.
It's also crucial to plan for data migration and security and decide who will take on the role of Salesforce Administrator.
Finally, user adoption is crucial for success, so it's essential to consider their needs and pain points when developing your Salesforce system.
By keeping these factors in mind, you can ensure a successful implementation of Salesforce in your organization.
Custom Fields and Objects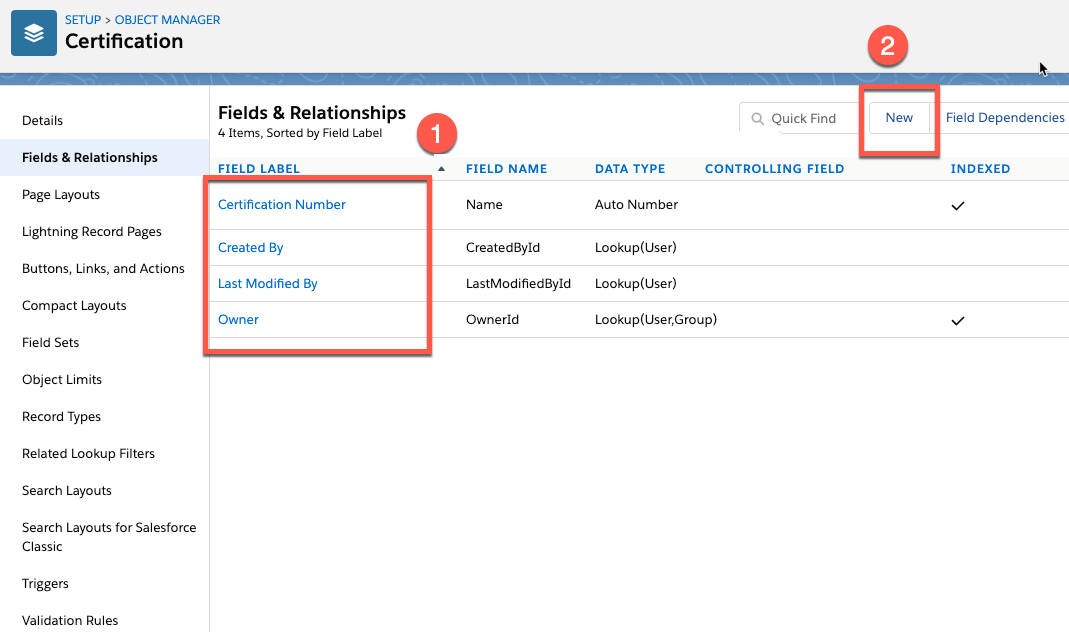 In Salesforce, the main objects you will interact with are Accounts, Contacts, Leads, Opportunities, and Tasks.
These objects allow you to easily add, update, and delete records. Although Salesforce standard objects come with pre-defined fields for commonly tracked information such as names, contact details, and status, you can also create custom fields to track specific information.
Opportunities, Accounts, and Tasks are often the most customized objects, but nearly any object can be adapted to track the details you need.
Custom fields can range from basic data entry to complex calculations, providing your sales team with the necessary information to perform their job efficiently.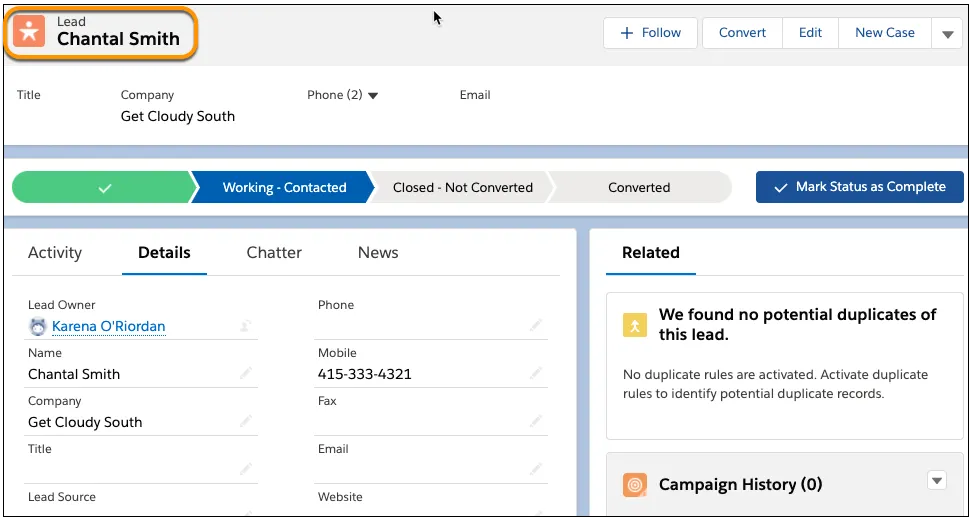 Standard Salesforce objects can be tailored to suit your requirements, but in some cases, you may need more than just additional fields. For such situations, you can create custom objects.
For instance, if you are an accounting firm that needs to track a contact's dependents, it would be beneficial to create a custom object called "Dependent."
You can then use a lookup field to link that Dependent record to the contact and track information such as the relationship (e.g. Son, Daughter) and potential tax credits associated with the dependent.
This custom object enables you to organize and keep track of information without cluttering the contact record with numerous additional fields.
Stage Tracking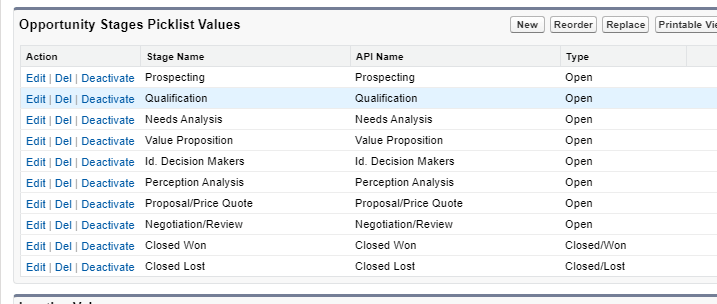 Every business has a unique process for tracking a sale from the initial stages of a lead to the final stages of an opportunity.
It is essential to determine what stages need to be covered when qualifying, disqualifying, and converting a lead to an actual opportunity.
Once the lead has been converted, it is vital to track the stages between qualification and the final outcome of the sale.
In our experience, this is one aspect that is often customized in Salesforce implementation, so it is worth considering early on in the implementation process.
Activity Tracking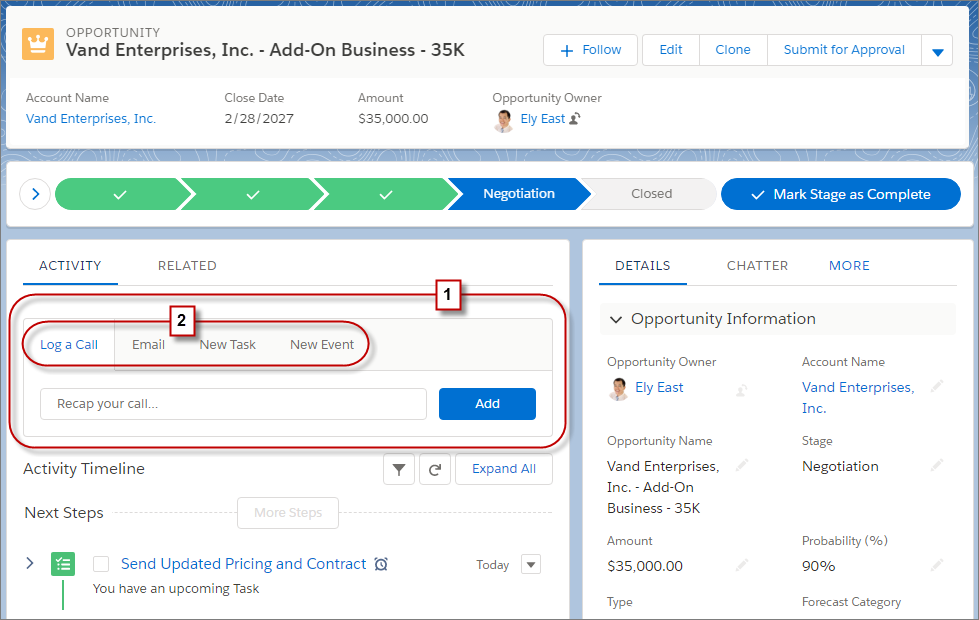 Activity Tracking allows you to keep track of the interactions your Salesforce users have with their contacts, including what they talked about, and what the next steps will be.
The Activity section, a standard feature on most objects, allows users to log their calls, set up tasks, and more.
To automate trackings, your Salesforce administrator can enable Einstein Activity Capture, which allows users to sync their Gmail or Outlook accounts and automatically pull in events, emails, and contacts.
Opportunity Products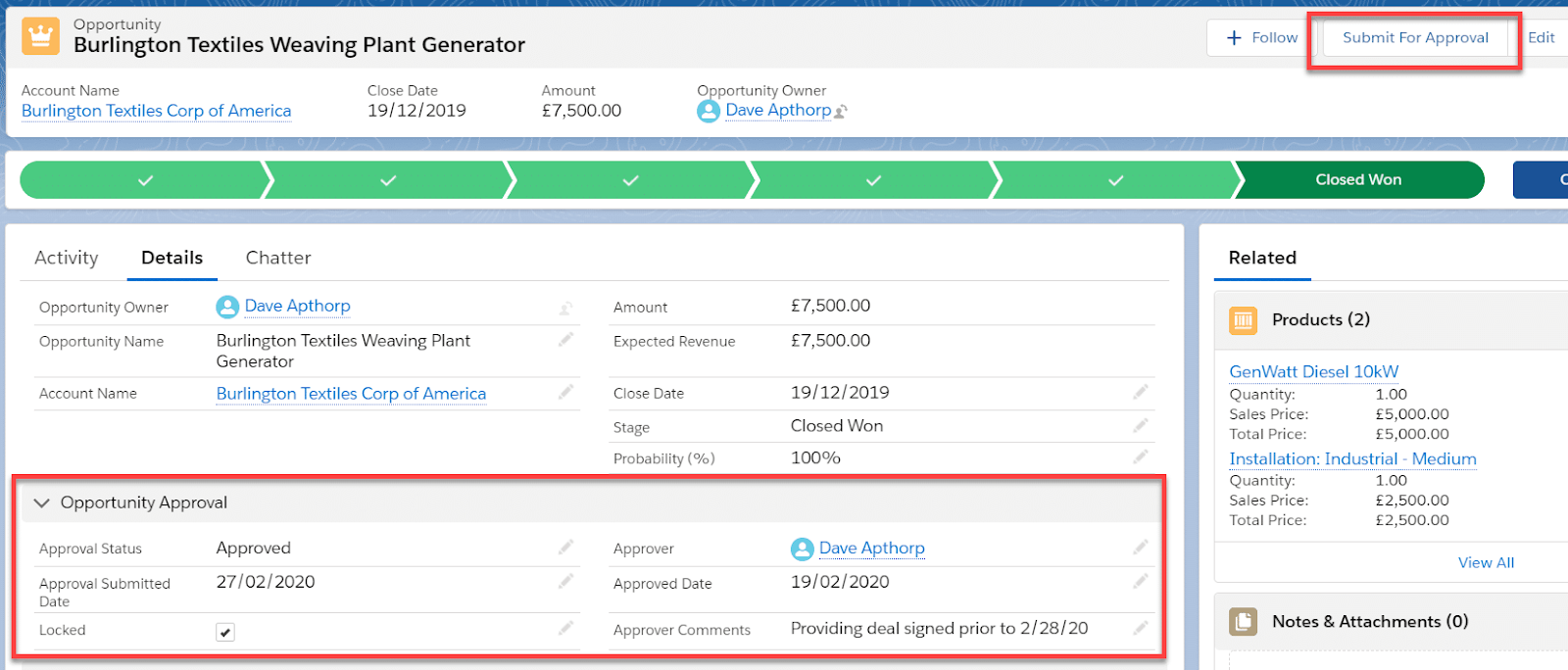 By default, opportunities in Salesforce can have products associated with them, or you can simply enter the opportunity amount directly. If you don't require line item reporting, tracking the opportunity by the amount is suggested.
However, if you need reports based on product category or family, it is recommended to utilize the products and price book features and populate your product catalog in Salesforce.
Salesforce does have built-in quoting functionality, but it is relatively basic. However, the basic functionality may suffice if your quoting needs are limited to a list of items and prices.
Otherwise, consider using external tools such as Salesforce CPQ for more advanced quoting needs.
Marketing Campaigns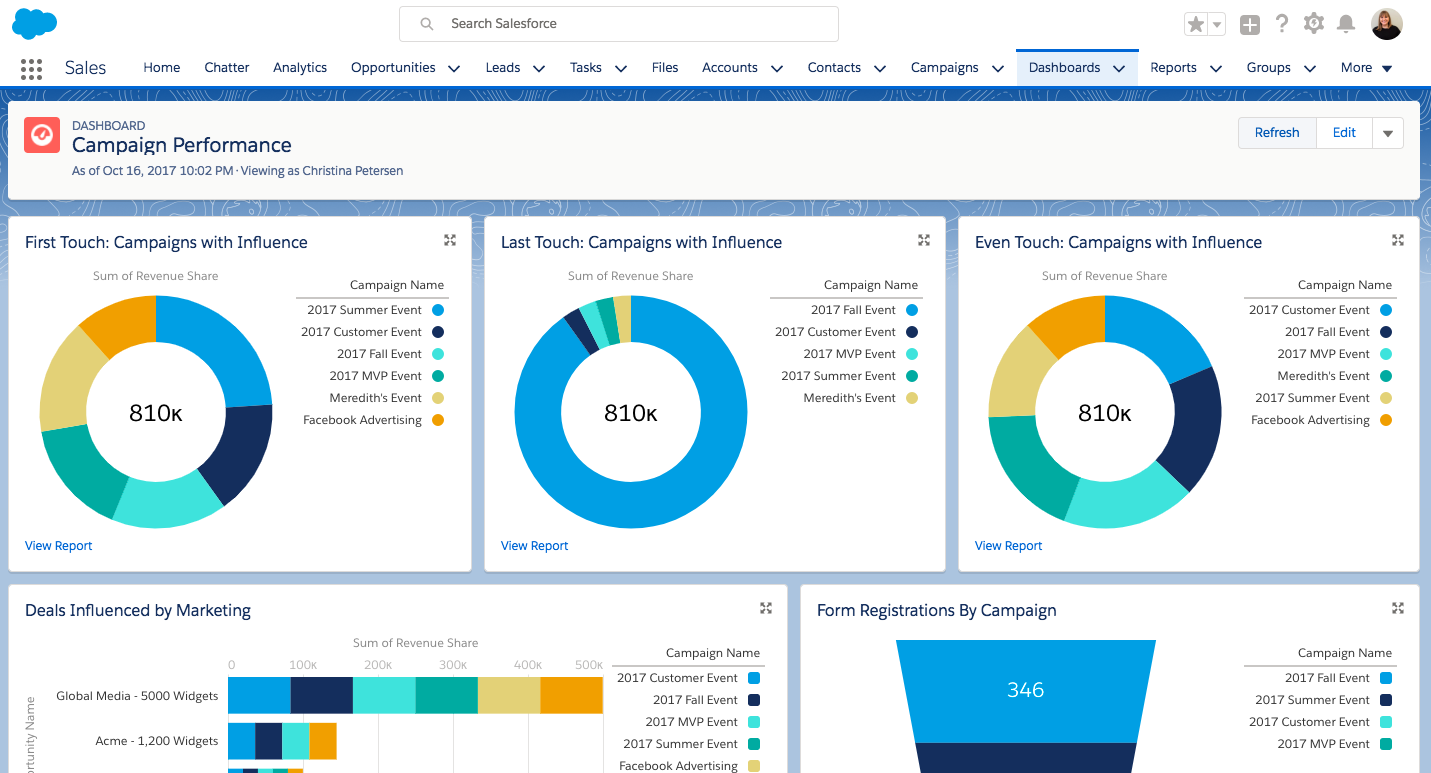 One of the key features of Salesforce is its ability to use data to drive marketing initiatives. Your organization must decide whether to use the standard Salesforce campaigns to track which marketing efforts led to won opportunities.
Some organizations prefer to handle all marketing directly within Salesforce, while others prefer to use a separate platform, and some use a combination of both.
If your organization currently uses a different marketing platform, you will need to decide whether to sync information to and from Salesforce.
Third-party Integrations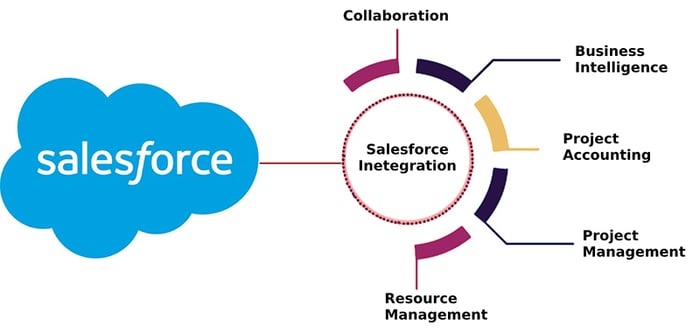 Salesforce offers a wide range of automation options for business processes and to reduce redundancy. Therefore, it is important to identify the parts of your sales process that need to be automated.
In most cases, automation can be achieved using Salesforce native features. However, it can be a complex process if your implementation requires integration with an ERP, it can be a complex process.
If your organization lacks in-house developer resources, it may be beneficial to reach out to a Salesforce partner for assistance.
Salesforce is a widely used platform with connectors to other popular platforms.
These connectors typically cover most of the requirements for most organizations, but additional customization may be necessary to meet specific needs.
Dashboards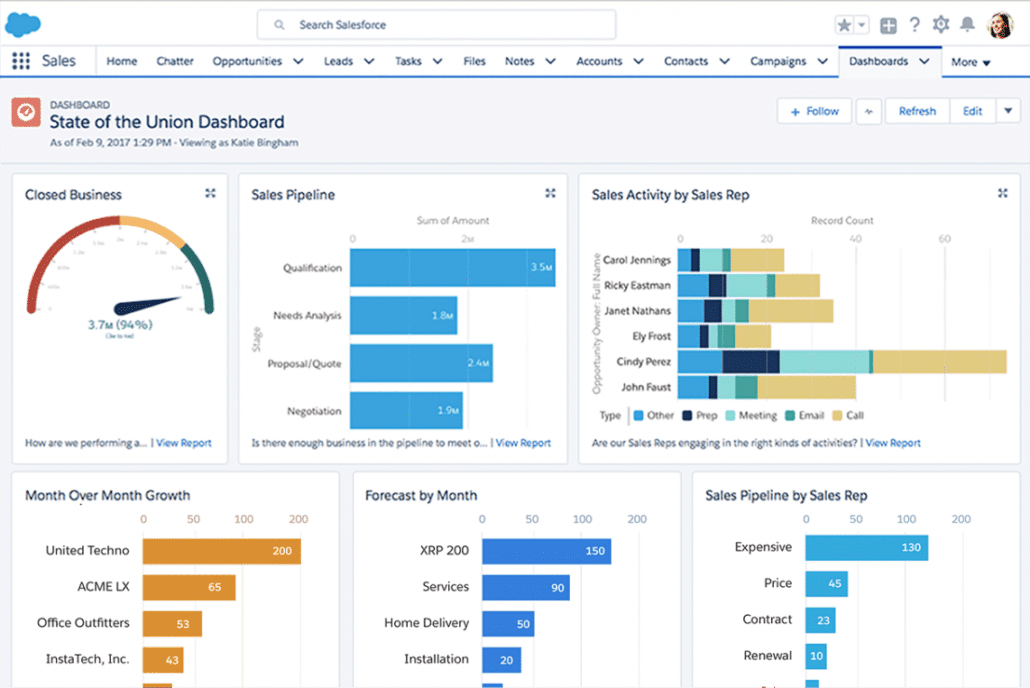 Salesforce is a powerful tool for reporting, allowing you to create both simple and complex reports with ease, once you have identified the key performance indicators (KPIs) and information that you want to track within your Salesforce system.
The most common reports that organizations typically want are for sales pipeline management, sales forecasting, and activity tracking, but the possibilities are almost endless.
Once the reports are created, you can build dashboards to display relevant information at a glance in list views, charts, and diagrams.
These dashboards can be placed on a user's landing screen. Hence, they see important information as soon as they log in or throughout the system to ensure that users always have access to the information they need when it is most beneficial.
With dashboards, users can increase efficiency and effectiveness by not having to sift through records to find and summarize relevant information.
Security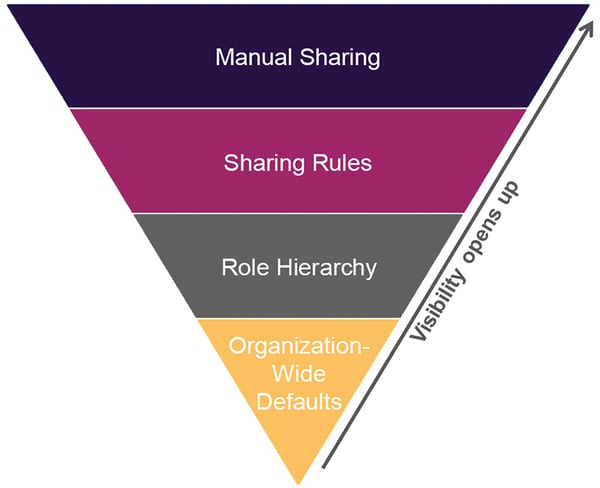 Salesforce has a comprehensive set of security options that can be used to implement a wide range of security structures.
For instance, you can set up your organization's role hierarchy and restrict record access based on that role hierarchy.
Users can be limited to viewing specific records or be given the ability to edit, delete, and modify records.
You can also use user profiles and permission sets to create a nearly endless combination of access privileges for users throughout the system.
Deciding on access privileges for each user will make your information more secure and help to keep accountability within the system.
Data Migration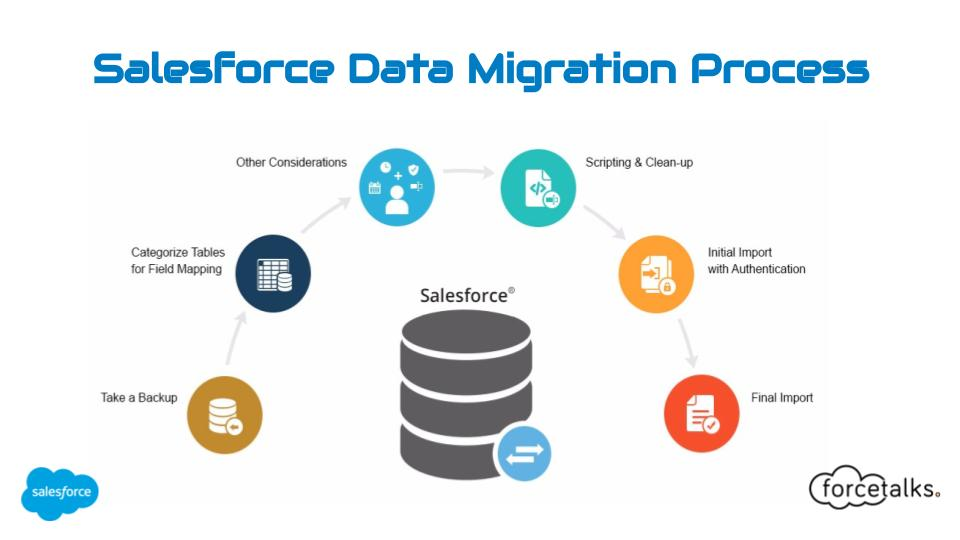 Once your needs are met within Salesforce and all testing has been completed, you can either start with a clean slate or import data from a previous platform.
Data often needs to be formatted and cleaned before being imported into Salesforce. It is important to plan for this early on in the implementation process to ensure enough time for data cleaning before deployment.
The Data Import Wizard, available for standard Salesforce objects, can be used to import data if you have fewer than 50,000 records.
The Import Wizard also uses Salesforce's duplication rules to prevent duplicate entries in accounts, contacts or leads. If duplicates are not an immediate concern or you have more than 50,000 records to import in a single action, you can use the Data Loader.
Administration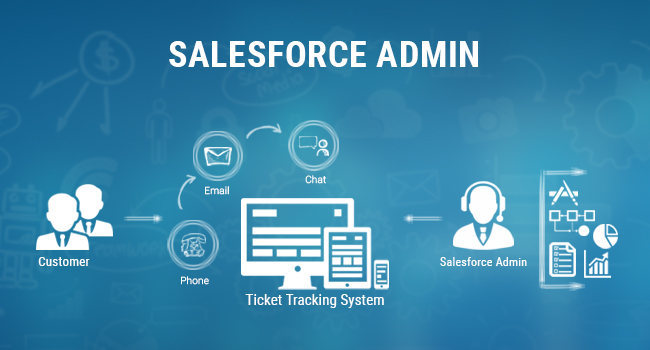 When implementing Salesforce, it is important to identify who will assume the role of Salesforce Administrator.
This person will be responsible for adding and removing users, customizing, deploying updates, and more.
Whether you outsource this role or handle it internally within your organization, it is crucial to ensure that someone oversees these tasks.
Salesforce provides excellent training resources through its Trailhead program for companies that want to appoint an internal administrator.
Ultimately, keeping the end-users in mind when developing your Salesforce system is essential. The key to success with Salesforce is user adoption and buy-in from the organization.
If your Salesforce solution addresses a pain point in your users' daily workflows, you will be much more likely to see a return on your investment in Salesforce, as users will be more likely to adopt the system.
Are There Any Obstacles to Consider During Salesforce Sales Cloud Implementation?
When implementing Sales Cloud in your business, it is important to avoid common mistakes such as:
Failing to plan with clear objectives, accountability and a timeline in place.
Using poorly formatted and inconsistent data sources.
Not providing proper training to your team.
Ignoring customer feedback and key performance indicators (KPIs).
Each of these pitfalls can significantly impact the success of your Sales Cloud implementation. Hence, consider them before you launch your implementation.
Boost Revenues With Effective Salesforce Sales Cloud Implementation
Sales Cloud is the leading solution for businesses looking to diversify their revenue streams and build resilience for the future.
It provides unparalleled insight into your sales process, allowing you to target new opportunities and clients quickly.
By following the implementation steps provided above and consulting with a reliable Salesforce partner like RevNew, you can fully leverage the tools and features of Sales Cloud – to give your sales team the innovative tools they need to succeed and access new revenue opportunities.
RevNew is a Salesforce partner with a team of experts who have helped a range of organizations implement Salesforce Sales Cloud to improve their sales efforts, simplify their workloads, and discover new revenue streams.
If you're interested in learning more about how Sales Cloud and other Salesforce solutions can benefit your business, reach out to us at [contact details] to schedule a consultation.