Overview
So, you've found a qualified lead for your business. You want them to like you and buy from you. Fair enough. But how are you planning to engage them?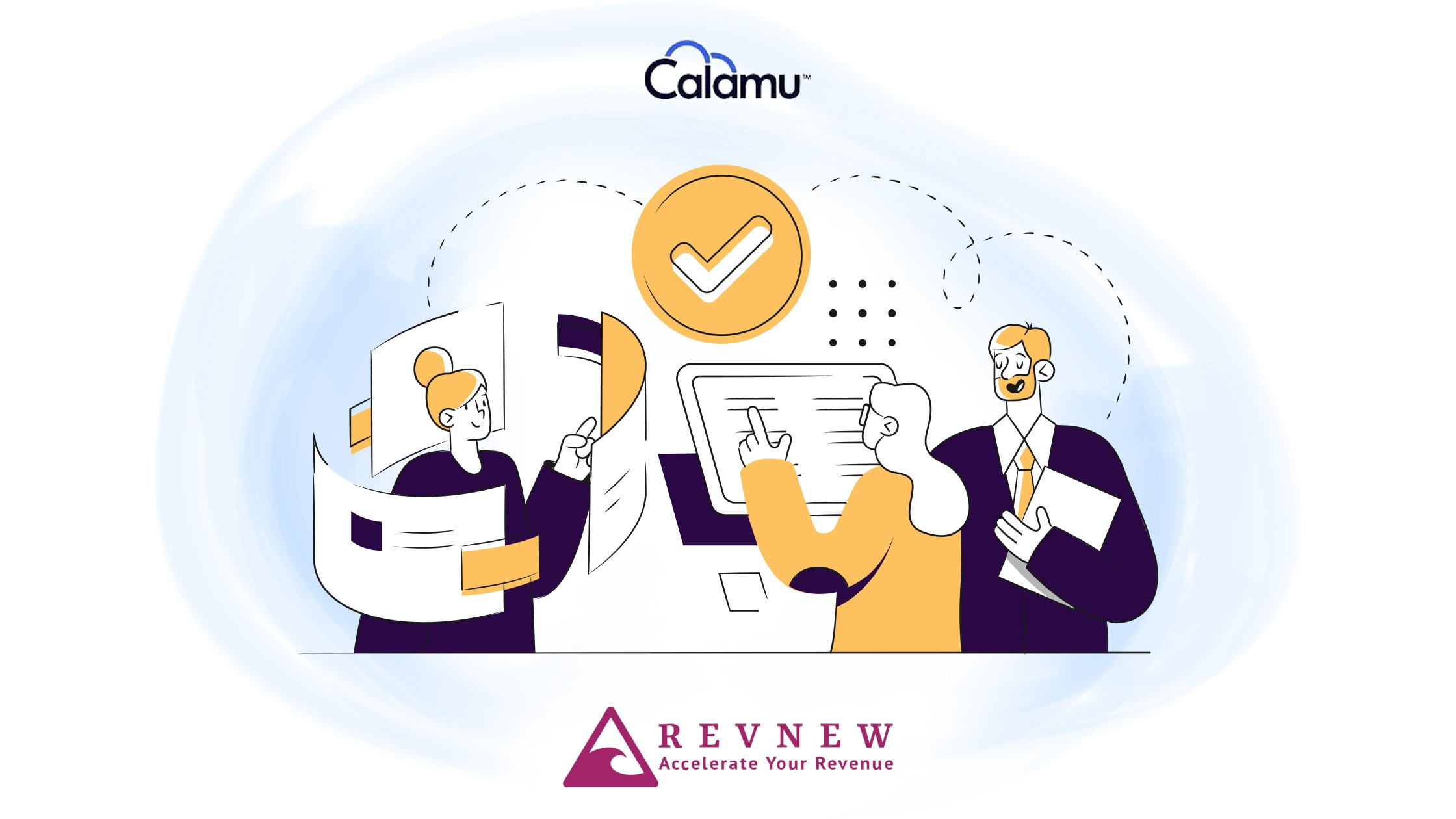 How Revnew helped Calamu to start discussions with relevant contacts in a timely fashion via email.
Our Scope Of Lead Nurturing Services
Prospect Targeting
We begin our job by setting measurable goals (approved by you) and identifying the most relevant buyer persona you wish to target with your campaign.
Content Development
Before we suggest anything, we review the content you've already produced and brainstorm and build more custom assets per your ICP and GTM strategy.
Data Cleanse
Don't sell at random just because you haven't cleaned your database in a long time. Let us analyze, clean, and organize your records for accuracy in your CRM.
Lead Scoring
We deploy a lead-scoring strategy to help us identify which leads to prioritize so that they can convert faster. No point wasting time nurturing cold leads.
Campaign Execution
We help you set up and automate email drip campaigns so that you can put nurturing on autopilot and free up time to close leads or retain existing clients.
Follow Ups
We won't let your business go 'out-of-sight, out-of-mind.' Our timely follow-ups keep your leads inspired, engaged, and mindful of your brand.
Benefit From Our Lead Nurturing Strategies

Provide You With Ideal Prospect Data In Real Time
Don't fret about vanity metrics. Focus more on achieving your KPIs. We help exceed your sales targets.

Provide You With Ideal Prospect Data In Real Time
Execute an omnichannel communication strategy for your target decision-makers. Boost your chances to sell.

Provide You With Ideal Prospect Data In Real Time
Arrive at scalable, repeatable, and measurable results from a well-orchestrated lead nurture program.

Provide You With Ideal Prospect Data In Real Time
Bridge the gap between sales and marketing with consistent engagement and also save valuable sales resources.

Provide You With Ideal Prospect Data In Real Time
Keep learning more about your leads and what interests them so that you can build more meaningful relationships.

Provide You With Ideal Prospect Data In Real Time
We constantly monitor and optimize your campaign funnels to keep them bottleneck-free and performance-driven.
We leverage Multiple Channels To Capture And Nurture Leads
Landing Page Setup
A landing page perfectly serves to collect the site visitor's info in exchange for a content asset or a webinar sign-up. It is strategically developed to increase your chances of conversions.
Whitepaper Creation
It is a versatile content asset used to educate and push forward leads in the sales funnel towards a purchase. Offer this valuable resource in a bid to fetch contact details, submitted via a site form.
Email Marketing
It is the most effective channel for nurturing leads you badly want to convert. We personalize your email drips as much as we can to drive maximum results from it. Are you in?
We've Unlocked 225 Leads In 20 Months
"We worked with another company and in comparison, they were a horrible partner. Not only did they not try to get the leads they promised, they really just walked away from the campaign without giving their best effort. I feel like Revnew's number 1 priority is building a relationship and ultimately making the customer happy, even if it's a higher cost to them."
"In a short amount of time we've been able to ramp up an unexpected number of leads."
"Weekly calls are generally positive and we've been able to jointly brainstorm on improvements in all aspects of the process. Provided a solution for us regarding email deliverability and list creation, which is seeing results in terms of leads, demos and closes."
"Starting off March very strong. The visibility into the outreach has been great."
"Most memorable experience with Revnew is watching the leads come in and the process has been smooth with the weekly calls."
"The first leads coming in - that was memorable! Is Revnew very consistent in their approach, and documents progress very well. They're highly motivated to deliver results, and if results aren't coming in, they'll keep trying until they deliver. They won't give up!"
We're more cost-effective than your typical in-house lead-gen team. See it for yourself:
Zero setup fee required
No-commitment monthly subscription

No Contract Sign
Ready To Accelerate Your Revenue?