Are you tired of feeling like a needle in a haystack when it comes to finding new customers for your manufacturing business?
Don't fret. We're here to offer some relief.
The art of lead generation cannot be mastered overnight, rather, it is a journey that requires a sustained commitment to learning. It needs a lot of experimentation and continuous improvement.
You need the best manufacturing lead generation strategies by incorporating a range of tactics and techniques, from landing page design to existing customer reach out.
So, is lead generation for manufacturing companies different? For manufacturers, lead generation is not a luxury but a necessity. However, 61% of marketers believe lead generation is the biggest challenge for them.
It means generating leads can be a tricky business. It's a jungle out there in the business world, but don't worry, we'll be your sherpa guide in this lead generation expedition.
Manufacturing Lead Generation Is Important! But Why?
A manufacturing company without a lead generation strategy is like a ship without a compass - it's just drifting aimlessly in the sea of business! So, you should ensure you're reaching the right people and making a splash. Otherwise, you'll be missing out on all the fun (aka revenue and growth).
Lead generation is about building relationships and making an excellent first impression with people who might be interested in what you have to offer.
By focusing on lead generation, you'll be able to reel in high-quality prospects and turn them into loyal customers. And who doesn't love loyal customers? They're the ones who help your business grow bigger and better.
In other words, lead generation for manufacturers is of utmost importance. It allows you to understand what your customer wants. Not only this, but lead generation also gives you a sales pipeline to create the best marketing strategies.
Now that you've learned why you need lead generation let's find the treasure trove of awesome customers and revenue with the tips given below!
Tips To Generate Leads For Manufacturing Business
With these manufacturing lead generation tips, you can strategize lead generation campaigns and stand out in your competition with maximum profits. So let's work on building a lead generation strategy that'll take your manufacturing business to new heights!
1. Create Interesting and Captivating Offers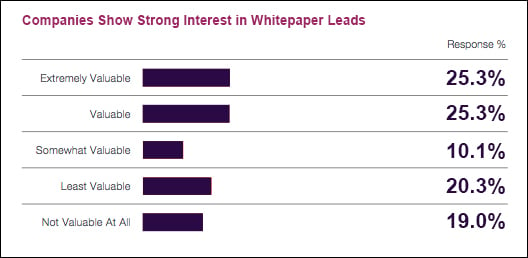 An offer is a piece of content, like whitepapers, eBooks, discounts, free consultations, and product demos. A transaction is at the heart of each lead.
A manufacturing company must take the customer's precious contact information in exchange for some valuable items. That's because you won't get very far without giving your potential customers something of value.
Research says that 60% of marketers use whitepapers for lead generation. So, for captivating and informative white papers, you must use charts, graphs, diagrams, and links.
2. Using Convincing Call-To-Action Language
Want to turn more visitors into leads for your manufacturing business? Make sure you have a strong call-to-action (CTA) that stands out and makes it easy for people to take the next step.
For a convincing calls-to-action, use these tips:
Bold colors
Eye-catching fonts
Actionable and simple
Some examples of strong CTAs for a manufacturing business could be "Request a Quote," "Ask an Engineer a Question," or "Contact Customer Support." Don't forget to include a form that collects lead information, so you can follow up and help convert more leads into customers.
But what if someone isn't quite ready to request a quote just yet? No problem! Create other CTAs related to your products and services.
For example, you can offer downloadable ebooks or detailed process guides that are specifically designed to help early-stage buyers make informed decisions.
Give your visitors a clear reason to click and remove any barriers that might be holding them back. Make sure your CTAs are high-contrast, easy to read and stand out on your website.
3. Landing Page Design For Lead Generation
A landing page is a specific page that gives visitors all the info they need about a single offer and a handy form to download it. Think of it as a mini-website within your website, tailored to speak directly to your visitors' needs.
For a manufacturing company, a landing page is a must-have for all your lead-generating initiatives. It enables you to provide a laser-focused experience that speaks directly to your visitors' intent when they click on a call to action or advertisement.
But how do you make a landing page that wows? Here are a few tips:
1. Keep it simple: Stick to the essentials and make it easy for visitors to find what they're looking for.
2. Make it visually appealing: Use high-quality images and videos to showcase your products or services.
Bold Headline: At the top of the page, give a big, bold headline (like "We're the one you're looking for!") to let visitors know they've come to the right place. This headline should match the name of the content they're about to download.
Compelling Copy: In the body section, give visitors a taste of what they can expect from your content. Think of it like a menu at a restaurant - you want to give them a clear idea of what they're getting and how it will solve their problem. Bullet points can be a great way to do this.
Use the Right CTA: And last but not least, the most important part of your landing page - is the call to action (CTA). This is where visitors can download your content and give you their contact information in exchange.
Keep it simple, like "Download now" or "Get your free guide". And don't ask for too much information, just the essentials like their name, email, company, and phone number. You don't want to scare them off with a long form.
3. Make it mobile-friendly: More and more people are browsing the web on their mobile devices, so ensure your landing page looks great on a smaller screen.
You should also consider using contact pages, opt-in pages, eBooks, RFQ, white pages, etc. Here are some landing page templates for better lead generation for manufacturing companies.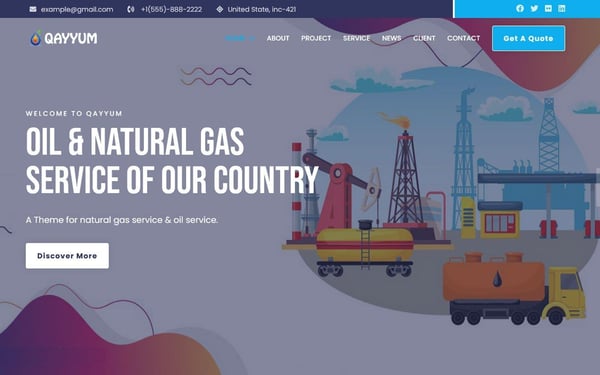 4. Designing Your Forms For An Effective Lead Generation Process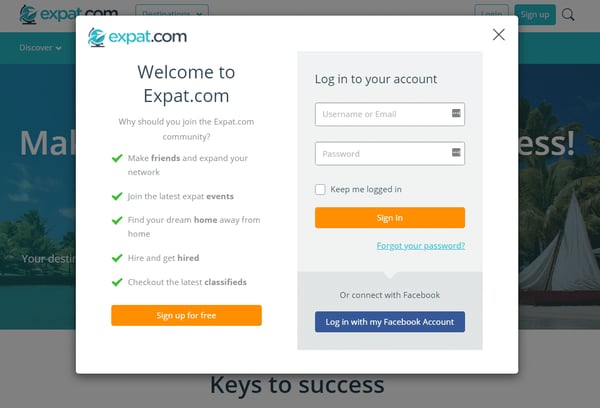 Have great forms on your website to increase leads!
By offering something valuable in exchange for their contact information, visitors will be more likely to fill out your forms and become potential manufacturing leads. To make it easy and enjoyable for them, make sure your website has clear calls to action and lead capture tools.
Keep your forms short and sweet by only including the necessary fields, and make sure they're mobile-friendly, so they look great on all devices. Add some white space for easy reading and make sure to follow accessibility guidelines.
Make your forms stand out by adding some bold or contrasting text above to explain what the form is for. And don't forget to include a bright and attention-grabbing CTA button at the bottom.
5. Generating Leads Through Multiple Platforms
When it comes to lead generation companies, you should ensure you're getting the most bang for your buck! A program that offers both lead generation and IP address verification for website traffic is a surefire way to simplify and strengthen your lead generation process.
So, whether you're trying to uncover hidden leads or make your lead-generation process a little more fun, these tools have covered you!
6. Create High-quality Blogs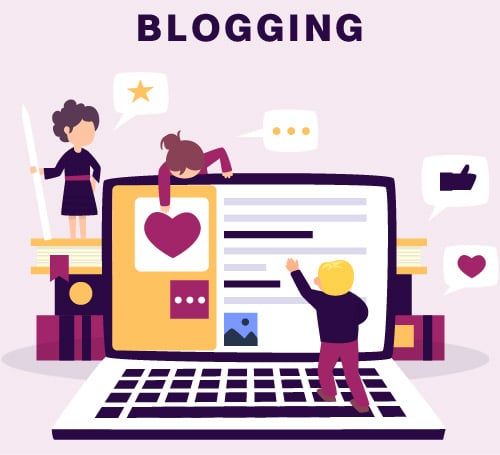 Want to boost your website's SEO? Start blogging!
Updating your website with fresh content is the best way to boost your rankings on search engines like Google. These tips and tricks will help increase manufacturing lead generation.
Don't just throw any old thing up there - your readers want valuable, educational content. Plan it out with a content calendar to stay organized and consistent.
Also, update your blogs regularly because Google loves them. But work within a limited budget and other resources.
Don't skimp on the word count either - aim for at least 300 words per post to avoid penalties for "thin content."
Linking is key too! Not only should you link to external sources for added credibility, but also other pieces of your own content. This helps guide readers and potential customers through your site. Use hyperlinks for core website pages.
Add images, whitepapers, and videos for better content marketing of your manufacturing company website. You can also use WordPress and HubSpot as content management systems. In this way, you can use "relative" links without entering your actual domain name.
Make it easy to read by breaking up long blocks of text with headings, bullet points, and other elements. Avoid lengthy paragraphs as they are very challenging to read in one go.
And don't be afraid to get creative by incorporating things like videos as it can lead to a 49% increase in brand awareness. It's proven in a study by HubSpot.
7. Reach Out To Existing Customers
You might be thinking why I should reach old customers when I am getting new ones? Well, it's important to reach out to existing customers and know whether they are happy with your products or services. Also, it tells you about your repeat customers and their trust.
So, here are the proven manufacturing lead generation strategies.
1. Ask your happy and satisfied clients for referrals!
Personal recommendations from family, friends, or colleagues are the most trusted source of information for buyers, with 84% of consumers saying they either completely or mildly trust these recommendations.
2. Offer upgrades to your existing clients.
Another great way to boost your pipeline is by offering upgrades to your existing clients. If you've recently improved your products or services, this could be the perfect opportunity to show them the added value and benefits of upgrading. Just make sure to highlight the new features or improvements that address any specific issues they may have had in the past.
3. Have a Plan B
It's important to always have a plan B when things don't go as expected. Don't let gaps in your pipeline stress you out or make you feel like you won't reach your goals. Having a backup plan in place gives you a way forward, even if other attempts don't pan out. One effective strategy is to utilize your current client base. By leveraging your existing clients, you won't miss your targets.
Bottom Line
And there you have it folks! With our expert tips, you'll be reeling in those leads faster. You'll never have to worry about empty pipelines again with these lead generation tactics for manufacturers. So, watch your manufacturing business soar to new heights!