Do you find yourself wasting time and energy on dead-end leads? It's time to streamline your sales process with targeted prospecting methods. We understand that the process of finding and qualifying viable sales opportunities can be a daunting task. That's why we've got your back with this comprehensive guide. So, let's get started!
What Is a Sales Prospect List?
A sales prospecting list is a comprehensive collection of your potential customers, including basic demographic and contact details. Its primary purpose is to help your sales team identify and prioritize the best sales leads for your business to focus on. As such, your sales team should consider some factors while pinpointing prospects. Some of them include – the buying stage, lead score, and customer profile.
Undoubtedly, this is crucial for your business because it helps you increase your sales success. In fact, as per Crunchbase, top sellers spend an average of 6 hours every week researching their prospects and building prospecting lists. So, to summarize, a well-maintained and up-to-date sales prospecting list can help your business save time and resources.
How to Segment Your Sales Prospects for Maximum Impact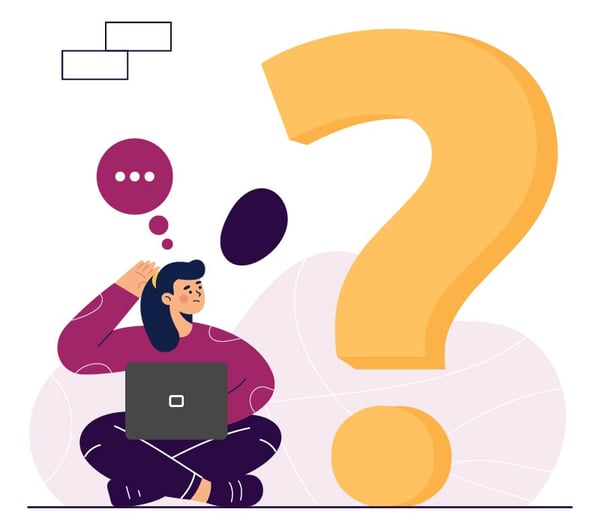 We often hear this question from our clients – how can I create a sales prospect list effectively? Well, you must first begin by understanding its key components:
Demographic Information
Contact Information
Lead Score
Buying Stage
1. Demographic Information
Demographic information refers to the basic details about a prospect. This includes their age, job title, location, and industry. It helps you better understand potential customers and tailor your messaging and approach accordingly.
By customizing your messaging based on demographic information, you can make sure that your message is appealing to your target audience. Hence, it helps you retain their attention and increase the chances of converting them into qualified leads.
For example, a marketing message that resonates with a millennial audience may not be compelling for baby boomers. By understanding your prospect's demography, you can create tailored messaging that directly addresses their unique interests, preferences, and pain points. Therefore, it's more likely that they'll engage with you and become customers.
2. Contact Information
Contact information includes the prospect's name, email address, phone number, and other relevant contact details. This data is critical for reaching prospects and building a relationship. Now, there are several ways to get contact information for your prospects. Here are a few methods:
Website forms
Social media platforms like LinkedIn and Twitter
Lead generation tools like ZoomInfo, Hunter, and Lead411.
Purchased lists
However, regardless of your chosen method, it's vital to ensure that you have consent to contact your prospects. In order to maximize results, ask your sales team to obtain double opt-in data.
Why Is This Critical?
Because many countries have strict regulations regarding unsolicited communication. It also ensures the accuracy of the contact information via a data validation tool. You will then avoid wasting time and effort reaching out to invalid or outdated contact information.
3. Lead Score
A lead score is a numerical value assigned to a prospect based on their likelihood to become a customer. In fact, it considers multiple factors that include – engagement rate with your business, buying stage, and their fit with the ideal customer profile. Moreover, lead scores help your business prioritize its sales prospects based on their potential for success.
4. Buying Stage
The buying stage refers to where a prospect is on the purchasing journey. Notably, this considers factors such as awareness, consideration, decision, and action. Knowing the buying stage of a prospect allows you to understand their needs better. Plus, it allows you to tailor your message and approach according to the stage they are in. As a result, you can move your leads down the pipeline closer to a sale more efficiently.
How to Build a Sales Prospecting List?
With that said, let's take a look at the 6 easy steps for building a prospect list:
Develop a Clear Understanding of Your Products/Services
Define Your Ideal Customer Persona (ICP)
Invest in a CRM
Gather Appropriate Data
Design Campaigns
Score Leads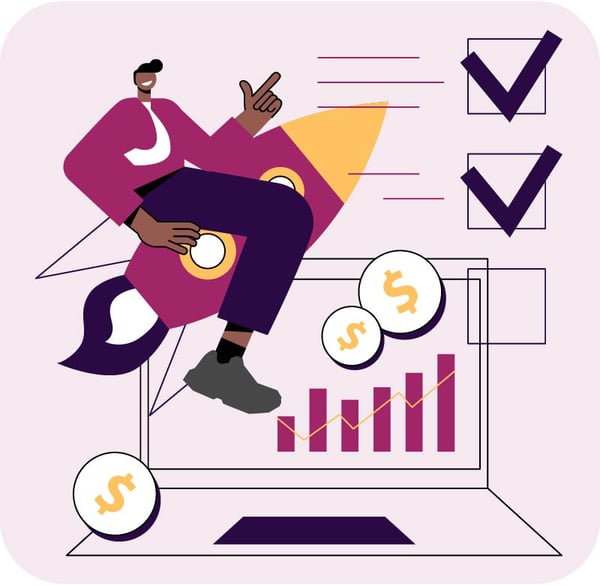 1. Develop a Clear Understanding of Your Products/Services
To create an effective B2B list building plan, it's crucial to have a clear understanding of what you're selling. Furthermore, your product should be able to solve the pain points of your potential customers.
Begin by analyzing your most valuable customers - Who are they, and what makes them love your product?
If you're new to the sales development representative (SDR) role, you'll need to go beyond the basics of product knowledge. Study use cases and delve into success stories to gain a deep understanding of your product.
A comprehensive understanding of your product will enhance your selling approach. Additionally, it will also help you identify the key drivers that influence buyers to make a purchase.
2. Define your Ideal Customer Profile
First, you need to define your ideal customer profile (ICP). The ICP will help you focus your lead generation efforts and find prospects that best fit your business. Undoubtedly, your ICP is the foundation of your sales prospect list. It outlines the ideal characteristics of the companies and individuals you want to target.
For example, you need to include company size, industry location, and revenue. These details will help you create a reliable ICP that will ensure you make an informed decision about which prospects to pursue. From there, you can create a buyer persona that builds on the information in your ICP.
Your Buyer Persona Profile can provide a detailed picture of key decision-makers within your prospect list. You will learn more about their job title, salary, company age, funding initiatives, goals, interests, pain points, technology use, and expansion plans. Hence, you will be better positioned to personalize your outreach and generate interest. Below is a general template, and you can add or remove any fields based on your specific needs.

3. Invest in a CRM
When creating a prospecting list, there are no strict formatting rules to follow. You can use various file types, such as CSV files, Excel, or Google sheets. However, relying solely on a contact list spreadsheet may lead to errors. It can also consume a considerable amount of time.
Instead, consider investing in sales automation tools like customer relationship management (CRM) software. This approach can help you eliminate human errors, save time, and efficiently update and manage your data.
Some popular CRM software options include Salesforce, Pipedrive, HubSpot, and Zoho. These tools can automate your sales process and streamline your workflow.
Additionally, they provide real-time insights into your sales performance. In short, by adopting a CRM, you can focus on building relationships with prospects and converting them into loyal customers.
Gather Appropriate Data
Next up – you need to start acquiring the right data. To begin with, it's time to create your B2B sales prospecting list for sales development. The first step is to clean up your existing customer records. Remove any outdated phone numbers and emails to ensure your list contains accurate and up-to-date information.
Plus, using a sales intelligence solution like LinkedIn Sales Navigator, Crunchbase, or ZoomInfo can help you streamline this process. This tool can verify which data is still relevant. Additionally, it can provide you with new, fresh contacts. It saves time and effort by automating the task of manually searching for new prospects.
You can scroll through popular social media sites where your targeted customers mostly hang out. Also, you can configure Google Alerts to start compiling data. Again, going through job listings is another smart idea to build the ultimate prospecting list.
Another beneficial information source is your targeted organizations' public websites. Here, you'll acquire basic company details like product information and employee counts from their about us pages.
Finally, review websites such as G2Crowd or Yelp are invaluable resources for B2B sales prospects. You'll get all the key details about your prospect's firm. What are their customers' perception about them or what are the common complaints against them? As such, you can determine how you can help a particular organization address an issue that's causing complaints.
Design Lead-gen Campaigns
To expand your prospecting list, creating effective lead-generation campaigns is essential. Of course, you will be purchasing data from a provider. However, your strategy should also collect new contacts through various (business-to-business) B2B marketing tactics like:
Website forms
Webinars
SEO
Newsletter sign-ups
LinkedIn, Facebook, and Google Ads
To ensure that your lead generation campaigns are successful, be sure to include a compelling call-to-action (CTA).
Encourage data sharing by offering something of value in exchange for contact details. Some such valuable resources are – a free eBook, guide, or template.
This approach can help you generate high-quality leads and build a strong prospecting list to drive sales growth.
Deploy a Lead Scoring System
So, you have ended up collecting a significant amount of marketing data from your prospecting activities. Now, it's time to analyze and categorize the leads you've gathered.
Select the most relevant leads and add them to your sales follow-up prospecting list.
To effectively categorize your leads, consider implementing a lead scoring system. This method allows you to evaluate and rank your sales leads.
The ranking is based on various factors that are relevant to your business. For instance, you may consider factors like the prospect's intention to buy or the size of their company. You can even take into account the potential value a prospect can bring to your business.
By using lead scoring, you can prioritize your follow-up activities. Moreover, you can focus on the leads that are most likely to convert into paying customers.
This approach can help you streamline your sales process. Additionally, it optimizes your prospecting efforts. As a result, this ultimately leads to increased revenue and business growth.
Example of a Sales Prospect List Template
Let's assume that John Doe is a prospect for ABC Inc. He recently attended an industry conference seeking ways to improve the company's sales processes. He is the CEO. Hence, John represents a high-value lead with a lead score of 7/10. He is currently in the awareness stage of the buying process. Here are some key details about John presented as a prospect list:
Prospect Name: John Doe
Job Title: CEO
Company Name: ABC Inc.
Industry: Technology
Number of employees: 500+
Revenue: $100 million
Location: San Francisco
Email Address: john.doe@abcinc.com
Phone Number: (555) 555-5555:
Lead Score (On a scale of 1 to 10): 7/10
Buying Stage (Awareness, Interest, Evaluation, Purchase): Awareness
Source: Industry Conference
Pain Points: Looking for solutions to improve sales processes.
Maximize Your Sales Success with Revnew's Outbound Prospecting Services
A well-structured and well-maintained sales prospect list is critical to any successful sales process. So, always invest a few hours in research. With better insights into your prospects, you can deliver a more personalized experience right from the start.
Now, if you need help with any of the steps above, you can reach out to Revnew. With a proven track record of success, we're the ideal partner for companies looking to grow their sales and achieve their goals. So why wait? Contact us now.