Did you know? 42% of B2B marketers say their biggest challenge is generating high-quality leads.
However, you can tackle this challenge with the right B2B demand generation strategies. In other words, you can generate interest in your brand among your customers. As such, you end up creating a steady stream of qualified leads.
Yes, B2B demand generation is a pretty nifty tool many marketers use to boost business growth. And in today's economy, it's even more important to double down on demand-gen efforts and build up your pipeline.
But here's the thing – demand generation isn't a magic solution. It's complex! Hence, all the puzzle pieces must fit together to create a masterpiece. Without the right strategy, your marketing tactics can become a jumbled mess.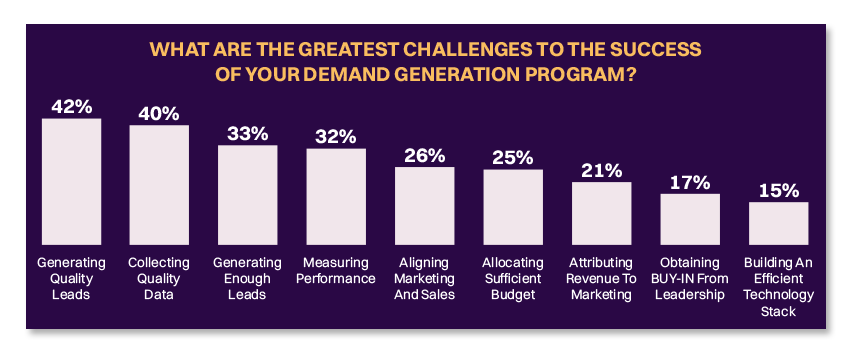 That's why creating a cohesive and inviting brand environment for your audience is essential. You must focus on short-term and long-term objectives to develop a holistic demand generation strategy – something we'll address in our write-up. So, let's begin!
What is B2B Demand Generation?
Demand generation technically covers the customer journey from interest to lead generation. Simply put, it's how potential customers perceive your product or service. B2B demand gen involves:
Evaluating the audience's knowledge of your brand
Introducing your offerings to new buyers
Building trust by addressing their needs
In B2B demand generation, it's crucial to identify the following:
The problem your brand solves
The level of reliability it inspires
– as other businesses seek solutions to increase brand visibility. And its ultimate goal is to generate leads for your sales development team – which translates into new opportunities.
Your marketing team works on several channels simultaneously to achieve the abovementioned outcome. The advantage of this approach is that different marketing departments have unique objectives. And working on multiple platforms allows them to leverage their strengths and maximize their impact.
What Is the Role of B2B Demand Generation?
What is the goal of demand gen? Well, if you solely rely on your sales team and organic methods to attract customers, you'll miss out on the accelerated growth that demand generation can offer.
You need to create a buzz around your brand. And reference cases are a great way to do that in B2B. The more customers you have, the easier it is to gather reference cases. In fact, these are one of the most impactful tools for attracting new customers.
You can generate awareness and interest in your company through demand generation. Thus, it leads to more customers and, in turn, more reference cases. As such, you'll build a virtuous cycle that keeps your business growing.
What Are Demand Gen Strategies?
A well-planned demand generation strategy involves a series of tactics that educate your potential customers about your business offers.
B2B demand generation tactics can:
Raise awareness about your brand
and
Illuminate the needs your potential customers may not have even considered
So, what exactly falls under the umbrella of demand generation strategies? Basically, they encompass any marketing tactic that aims to create interest in a product/service. Such strategies include approaches like:
Social media ads
Blog posts
Webinars
Email marketing
SEO
By implementing these tactics, you position yourself as an industry authority and attract more leads to your business.
15 Proven B2B Demand Generation Strategies
Now that we've outlined the basics of B2B demand gen let's discuss its implementation process. Here are 15 effective B2B demand generation strategies you can use immediately.
1. Map Your Demand Generation Funnel
Mapping your demand generation funnel is a crucial step to strive at each touch point with your target audience. And it holds true even if the approach might differ depending on your business and its customers. Your marketing and advertising campaigns should be well-rounded. Only then you can capture potential customers at different sales funnel stages – from discovery to conversion.
Start with prospecting campaigns at the top of the funnel. Such initiatives target your key audiences and create awareness of your product or service.
Utilize your CRM data to run mid-funnel campaigns with strategic ABM promotions. Plus, don't forget to use your pixel data to retarget potential customers. They include possible buyers who have visited your site but have not converted yet.
The above tips can help you stay top-of-mind with potential customers. Therefore, you'll increase the chances of converting them into loyal customers.
2. Access Buyer Intent Data
Consider using buyer intent data to find in-market buyers for your product or service. You're on the right track if you've already created a customer journey map. It implies you're ready to capture potential customers at the right moment.
Intent data can give you even more insight by identifying buyers showing signs of being prepared to buy.
By accessing intent data sources, you can focus on accounts already in-market. As such, you avoid wasting resources on creating demand. It's imperative since today's buyers are more likely to research and purchase products online than through trade shows and events.
That's why high-performing sales teams are projected to increase their digital marketing spend to around 836 billion USD by 2026. And intent data is a crucial part of their strategy.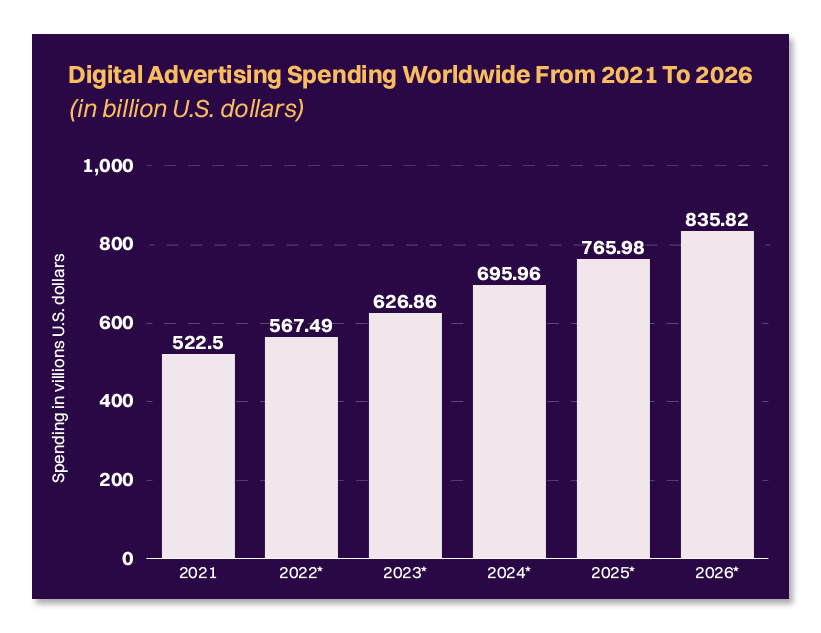 Using intent data lets your team:
Concentrate on leads ready to engage in conversations
and
Make informed purchase decisions
3. Improvise Your Lead Nurturing Methods
To ensure your potential customers don't slip through the cracks, revisit your lead nurturing process. Don't let your marketing team stop at simply generating leads. They should be helping your sales team throughout the entire process.
Your marketing team can create content that:
Answers customer questions
Assists the sales team in moving leads through the pipeline
Creating different types of content and distributing it appropriately can keep potential customers engaged at every stage of the sales process.
For example, let's assume a customer is considering your product but hasn't scheduled a meeting with an SDR. Your demand generation content could be just what they need to take the next step and schedule a demo.
In short, with a well-crafted lead nurturing process, you can increase the chances of converting potential leads into satisfied customers.
4. Combine Automation Tools and CRM
A CRM enables you to streamline and organize your interactions with customers. It collects and stores data on your leads and existing customers. As such, a CRM makes it easier to track every interaction they have with your company – from social media to email.
With a well-organized CRM, your sales development team can:
Optimize their sales pitches
and
Follow-up meetings based on the information they already know about each customer
However, a CRM may not suffice in a silo. Also, consider implementing marketing automation to take your customer engagement to the next level. It means sending targeted messages to qualified leads based on where they are in your pipeline.
Combining your CRM data with marketing automation lets you keep qualified leads engaged. Plus, it enables you to guide them through the funnel.
For instance, you can send additional information to those still in the exploratory phase or send a reminder to those who have yet to convert. This way, you'll be able to stay top of mind and help move leads through the funnel more efficiently.
5. Utilize Event Marketing
Virtual events are an excellent way for individuals and companies to benefit, especially when in-person events are scarce. In fact, the global virtual events market size is anticipated to expand at a CAGR of 21.4% from 2022 to 2030.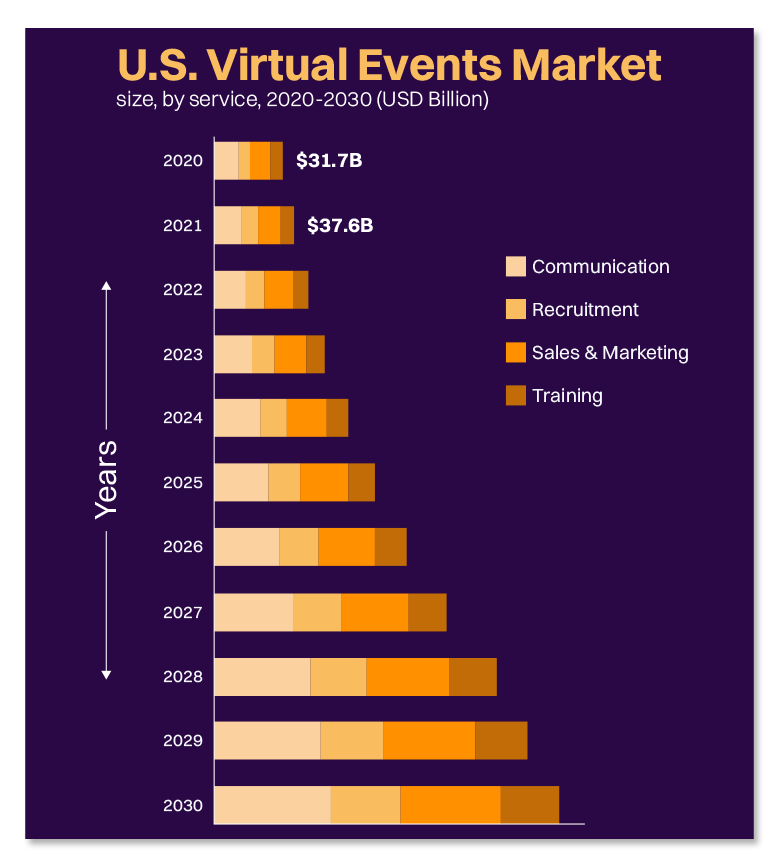 As an attendee, virtual events offer the chance to network with other attendees. Alternatively, you can pitch events to speak at or be invited to speak once you establish yourself as an expert.
Look for relevant events in your industry and host a presentation, workshop, or roundtable session. This way, you can build relationships with attendees on a larger scale.
Additionally, sharing your team's knowledge of your industry and customer pain points is a perfect way to engage with anyone interested in your services.
You don't need to attend the most prominent industry expos for this to work. It can work well if you have regional events based on specific topics. For example, have your IT director speak at an event for IT professionals in your city.
However, you can produce and host events if you're ambitious. This is indeed a big undertaking. But if your teams collaborate effectively, you can quickly establish authority in your industry.
For example, Salesforce's Dreamforce conference is a well-known industry event.
As your company becomes the go-to place for information on your specific area of expertise, you can consistently generate demand in your industry.
If you can gather a fantastic lineup of speakers and offer ways for networking, your attendees will be happy to give you their information. You can then follow up with them after the event.
6. Polish Your Lead Scoring Approach
If you're looking to qualify your leads better, there are many methods you can use beyond just scoring website interactions. These include:
Social media engagement
Email engagement
Website analytics
Each of the above can provide valuable insights into which leads are most interested in your product or service.

1. To get started, try asking your team for feedback on how they qualify interested leads during phone calls and on-site visits.

2. Additionally, reach out to your existing customers. Then ask them:

How they found you
and
Why they chose you
It can be precious in understanding what appeals to your target audience.
Once you've gathered this information, you can create a matrix that helps you better qualify leads based on their online and offline interactions. It will enable you to develop B2B demand generation tactics that meet each prospect's unique needs and interests.
You can improve your conversion rates by taking a more targeted approach to your demand generation efforts and implementing a solid lead scoring system. Plus, you can ensure you focus your resources on the most promising leads.
7. Define Your Content Strategy
B2B buyers invest only a tiny portion of their efforts (17%) in talking to vendors. However, they dedicate significant time to researching and engaging with content.
That's why your brand must have a substantial content marketing strategy. It helps your potential customers make informed purchase decisions.
To do this, consider the top content formats that B2B buyers engage with, such as:
Videos
White papers
Blogs
Webinars
Case studies
eBooks
NOTE: Depending on the stage of your leads' buying journey, they'll want different types of content. For instance:
For top-of-funnel (TOFU) queries, you can create informative blog posts and videos to build awareness.
In the middle of the funnel (MOFU), you can educate buyers with whitepapers and eBooks.
For bottom-of-funnel (BOFU) leads, you can nurture them towards purchase with case studies, personalized webinars, and blog posts targeting high purchase intent keywords.
Determining which format would work best for your potential clients and starting to develop it is essential. With the right content marketing strategy, you can provide valuable information that helps your leads make informed purchase decisions.
8. Use Content Syndication
Content syndication lets you promote your resources to your ideal customers. You can effectively get your content in front of the right people by:
Using targeted outreach to decision-makers
Promoting relevant content with paid ads
Leveraging distribution platforms to increase reach
The best part about content syndication is that it's a softer sell than a traditional sales pitch. You're providing engaging content that decision-makers will find valuable. As such, you'll start a conversation with them and build a relationship based on mutual interest.
This approach increases the ROI of your content creation efforts. Moreover, it ensures everything you do positively impacts increasing demand for your product or service.
However, if you lack the resources to syndicate content independently, don't worry. At Revnew, we offer authentic multi-channel content syndication programs to help you generate more leads and conversions.
9. Reap the Benefits of ABM
When done correctly, a b2b ABM strategy can help you generate demand from decision-makers in your target accounts.
To start, build a qualified target account list that includes companies that perfectly fit your product/service.
Use technographic and firmographic data to ensure you're targeting the right companies.
Once you have your list, it's time to target those accounts with a mix of tactics that make sense for your business. These could include – ads, email and LinkedIn outreach, direct mail, and more.
The key is personalizing the sales process and ensuring your sales team has all the information they need to close the sale.
Using ABM, you can personalize the sales process and increase the chances of successfully selling to your target accounts. So, if you want to see your B2B business thrive, ensure you're using ABM as part of your overall marketing strategy.
10. Leverage Social Media
Over 50% of B2B marketers already use social media to drive revenue. And this figure is projected to increase further.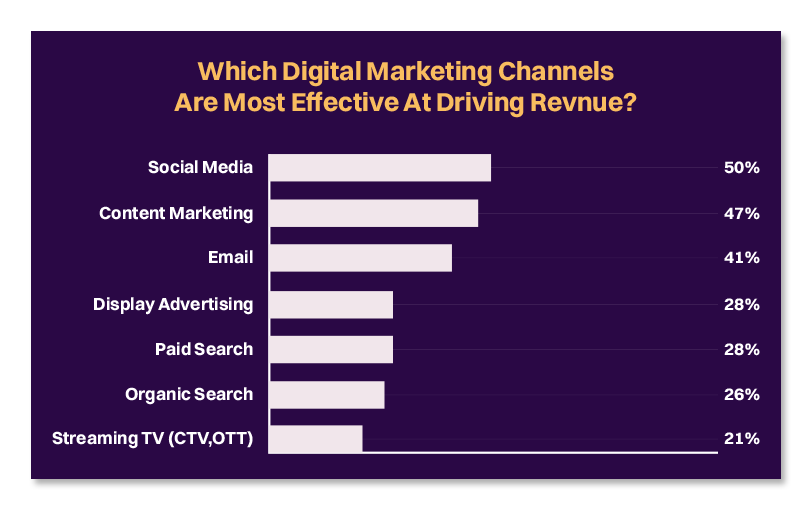 Now, if you're already using social media as part of your strategy, great! However, you MUST keep refining it to improve your demand generation tactics.
Review your most popular posts and identify the topics that generate the most interest and engagement.
Pay attention to the interaction when someone engages with you on social media. As such, take the opportunity to reply with personalized content that can create demand for your products or services.
Engaging with your audience can help build trust and credibility. As a result, it can ultimately lead to more leads and sales.
11. Use Email Marketing
To enhance your B2B demand generation strategy, automate your opt-in and follow-up emails for interested leads.
However, you can take it up a notch by creating various types of content, such as – white papers, infographics, and more – to send to highly interested leads. You can also use these tips:
Personalize your messages when communicating with leads who engage with your email newsletters and other content.
Offer them insights into how your product or service can address their needs.
As such, you can help them understand how your product or service can benefit them. Plus, you increase the likelihood of converting them into paying customers.
12. Use Banner Ads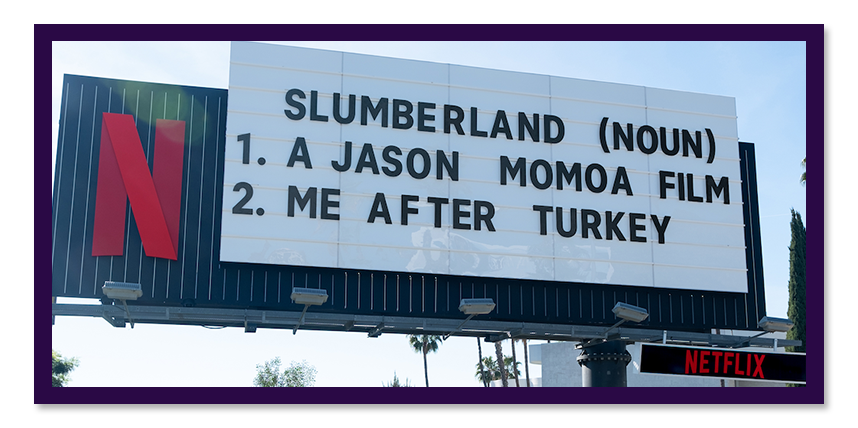 A banner ad can effectively get your brand noticed and drive traffic to your website. Typically, a banner ad uses eye-catching images to grab attention. Additionally, it includes ad copy or a call-to-action (CTA) within the image.
When someone clicks on your banner ad, they will be taken to a landing page. Here, you can use various strategies to convert them into leads or customers who make a purchase.
So, design a landing page that communicates the value of your product or service. Plus, ensure it provides a smooth user experience to encourage conversions.
13. Optimize Your Content for SEO
Understanding your audience's search intent is crucial to generating demand for your business. Every searcher has a specific goal when searching online. It can include:
Making a purchase
Gathering information
Finding a service
Now, there are four types of search intent:
Informational
Navigational
Commercial
Transactional
Google's algorithm assesses whether or not users are satisfied with the search results. And the assessment holds true regardless of the type of search intent.
To ensure your content is optimized for search intent, match your content format with the search intent.
For example, if someone is searching for "how to calculate content marketing ROI," you should provide them with a step-by-step guide – including formulas, best practices, etc. – to satisfy their search intent.
Additionally, you can categorize your content by search intent to visualize all aspects of your content, including keywords and formats. Remember, understanding search intent is key to generating demand for your business.
14. Invest in PPC Ads
If you're looking for quick ways to generate demand, paying to be where your ideal customers are online is an intelligent choice.
Among the most effective methods is to promote your content using pay-per-click (PPC) ads. Using targeted keywords ensures your ad appears at the top of Google's search results.
Social media platforms such as Facebook also offer paid advertising, allowing you to appear in the feeds of your ideal customers. Plus, you'll gain access to detailed analytics to track what's working and what's not.
15. Quantify and Optimize
Measuring the effectiveness of your demand generation efforts is critical to the success of your business. Without proper measurement, you'll be wasting money on ineffective strategies.
Yes, the metrics you track may vary depending on your company, sales cycle, and goals. However, you should continuously monitor some critical KPIs to assess the performance of your demand-gen program, such as:
1. Close Rate: It means the number of sales you closed compared to the number of leads you received. You can calculate your close rate by dividing the number of sales by the number of leads. Then, multiply it by 100. This metric helps you understand how well your team converts leads into sales.
2. Cost Per Acquisition (CPA): You can calculate the CPA by dividing the cost of acquiring customers by the number of customers acquired in the same period. This metric helps you evaluate whether your demand-generation spending generates a positive ROI.
3. Cost Per Lead (CPL): CPL is essential in measuring demand generation efforts. It tells you how much you're spending to gain one lead. You can calculate CPL by dividing the cost of spending by your conversion rate.
4. Funnel Conversion Rate: It involves tracking conversion rates at various stages of the buyer journey, such as:
The conversion rate on your landing pages
MQLs that convert to SQLs
The percentage of SQLs that turn into meetings
The percentage of meetings that turn into customers
By tracking funnel conversion rates, you can identify areas for improvement and potential roadblocks preventing you from closing deals.
5. MQL to SQL Conversion Rate: It indicates whether your demand generation program drives real or just vanity results. You can calculate this metric by dividing the number of SQLs (Sales Qualified Leads) by the number of MQLs (Marketing Qualified Leads).
6. Average Contract Value (ACV): ACV helps determine the sales cycle length and the demand generation strategies you should use. By comparing your ACV to your customer acquisition costs, you can calculate how long it takes to break even on your marketing spend.
7. Lifetime Customer Value (LCV): LCV is the total amount the average customer spends over the total time they're a customer. By tracking LCV, you can assess how well your team frames your service delivery to leads.
If your demand generation strategies work, your LCV should increase over time – as satisfied customers stay with you longer.
Final Word
Building a successful demand generation strategy is paramount to the growth and success of your business. It allows you to close deals and establishes your brand as a leader in the industry. To achieve this, it is crucial to have a deep understanding of your audience and their needs. Crafting the right message and executing it effectively plays a vital role in capturing the interest of potential customers.
To ensure your demand generation efforts are executed flawlessly, partnering with a trustworthy demand generation agency is essential. At Revnew, our team of professionals is dedicated to helping you create demand among your target audience. Don't miss the opportunity to stay ahead of the competition. Contact us now and let us assist you in building a compelling demand generation strategy that drives remarkable results.